Berry Yummy Scones
Recipe by Sunwink Master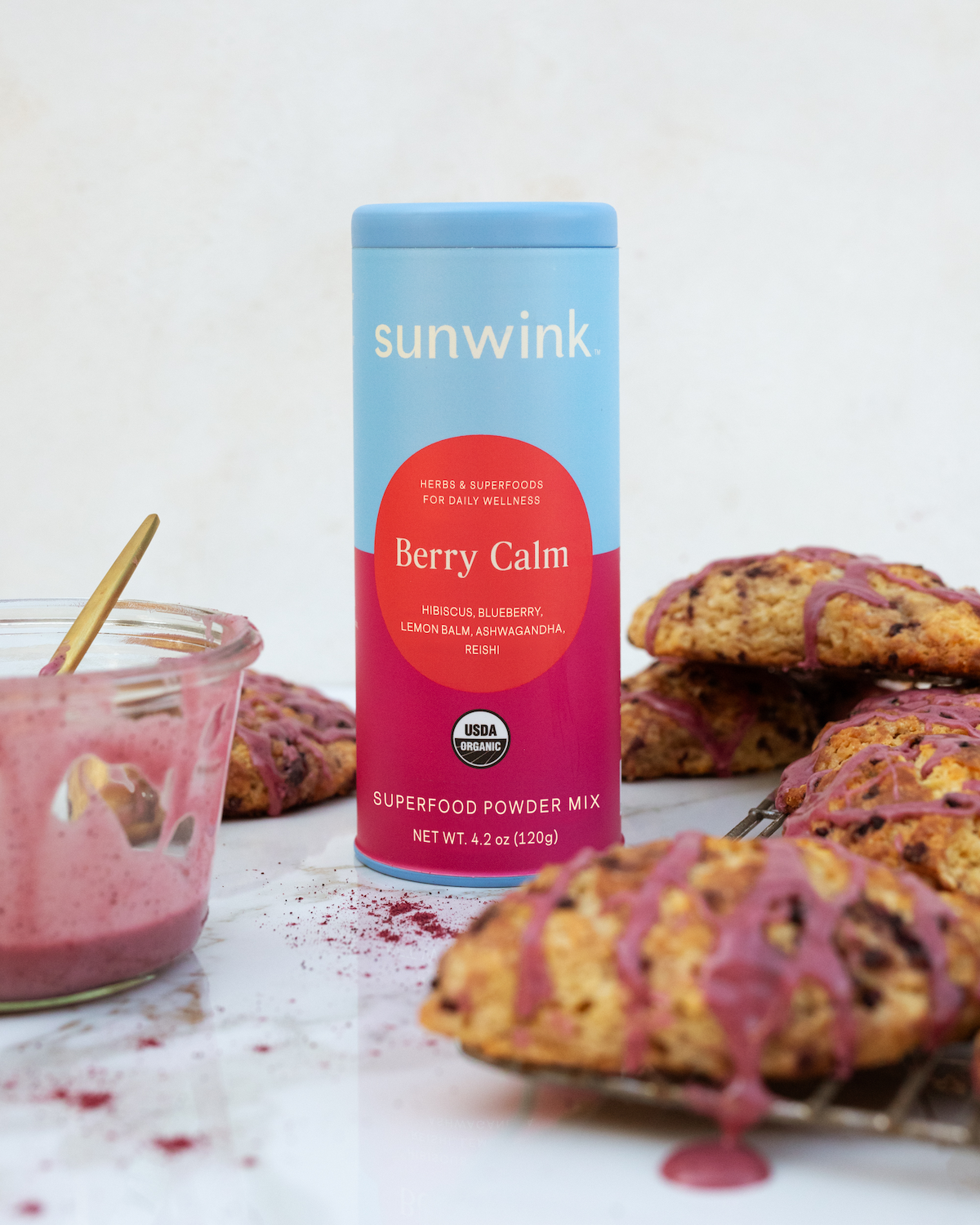 Recipe by Amy Holt
Ingredients
Scones
2 cups all purpose flour + more for surface when rolling dough
1/2 cup granulated sugar
1/2 tsp salt
2 and 1/2 tsp baking powder
1/2 cup (1 stick) unsalted butter (froze )
1/2 cup buttermilk + 2 tbsp for brushing the tops before baking
1 large egg
1 1/2 tsp pure vanilla extract
1 cup fresh blackberries
Icing
Instructions
step one
In a medium bowl add all purpose flour, granulated sugar, salt and baking powder. Mix to combine well with a fork.
step two
Take a large cheese grater and grate the frozen butter into the bowl of dry ingredients. Mix well until the dry ingredients and butter form pea size balls.

step three
In a small bowl mix together the buttermilk, egg and vanilla extract. Pour the wet ingredients into the dry ingredients and mix well to combine.

step four
Once everything is combined, add in the fresh blackberries (feel free to substitute for raspberries or blueberries!)

step five
Dust a clean countertop with a small handful of flour. Place the scone mixture onto the flour and form into a 8 inch round disk. Cut the disk into 8 equal size triangles.

step six
Preheat the oven to 400 degrees F. Line a baking sheet with greased parchment paper. Place the 8 scones onto the parchment paper. With a kitchen brush, brush the top of each scone with buttermilk. Place into the refrigerator while the oven heats up.

step seven
Once oven is hot, place the baking sheet into the oven and cook the scones for 25 minutes. Take out of the oven once cooked through and golden brown.

step eight
Take the scones off the baking sheet and place onto a cooling rack to cool.

step nine
While the scones are cooling, it's time to make the Icing! In a small bowl add the powder sugar, Sunwink Berry Calm Powder, buttermilk and vanilla extract. Mix until well combined. When the scones have cooled, drizzle the icing over the scones. Enjoy!