Berry & Spinach Salad
Recipe by Sunwink Master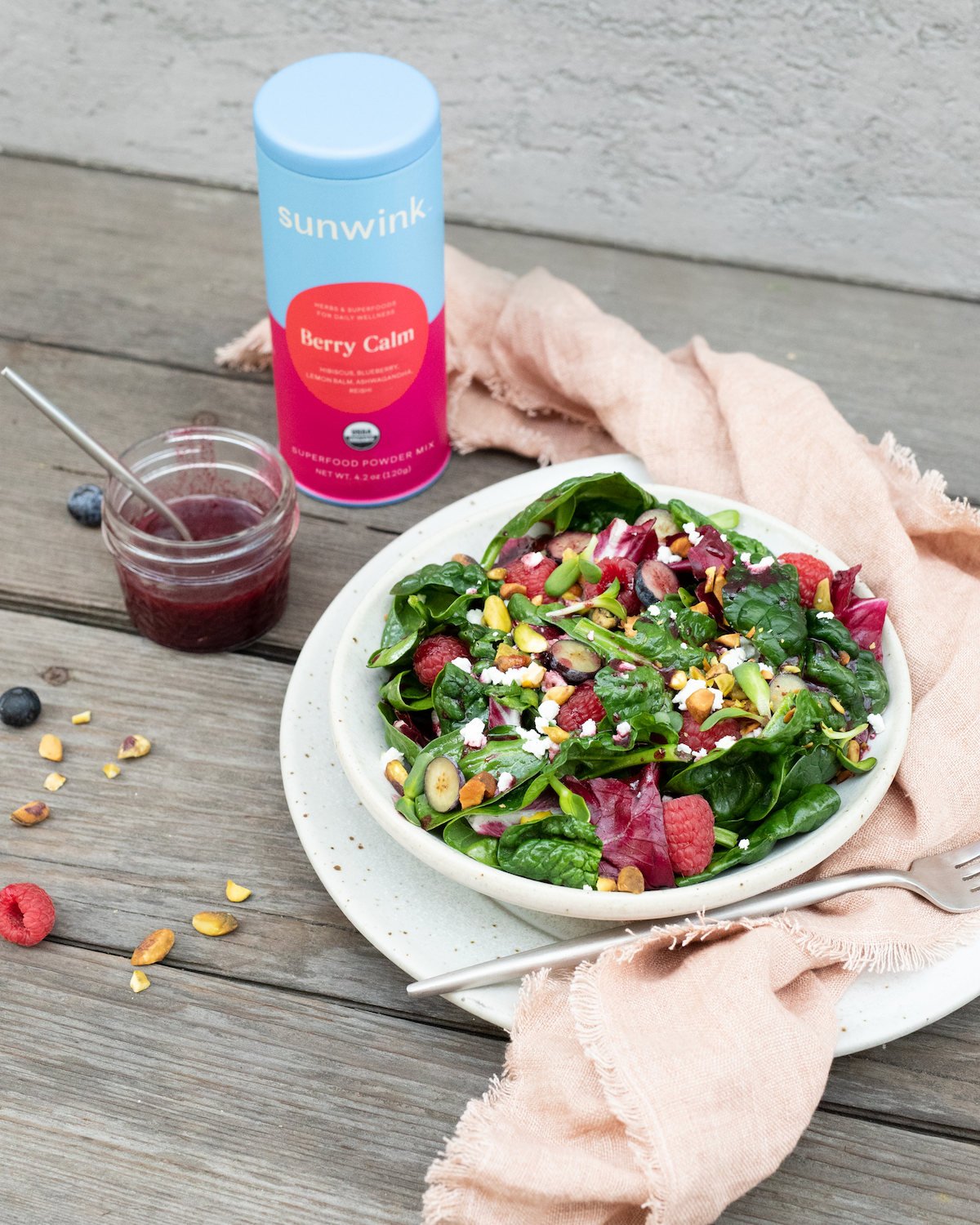 Recipe by Amy Holt
Ingredients
Dressing
1 1/2 tsp Sunwink Berry Calm Powder
1 tsp dijon mustard
1 tbsp honey
1 tbsp champagne vinegar
1 tbsp fresh lemon juice
1 pinch salt & pepper
 3 tbsp extra virgin olive oil
Salad
2 cups spinach
1/3 cup chopped radicchio
1/4 cup fresh raspberries
1/ cup fresh blueberries
2 tbsp Sunwink Berry Calm Salad Dressing
1 tbsp chopped pistachios
1 tbsp feta cheese
Instructions
step one
Place all salad dressing ingredients into a small bowl and mix well until combined.
step two
Place spinach, chopped radicchio, raspberries, and blueberries into a medium bowl.
step three
Drizzle the Sunwink Berry Calm salad dressing over the top, mix until well combined.
step four
Top with crumbled feta cheese and chopped pistachios.