Berry Tonic Popsicles
Recipe by Sunwink Master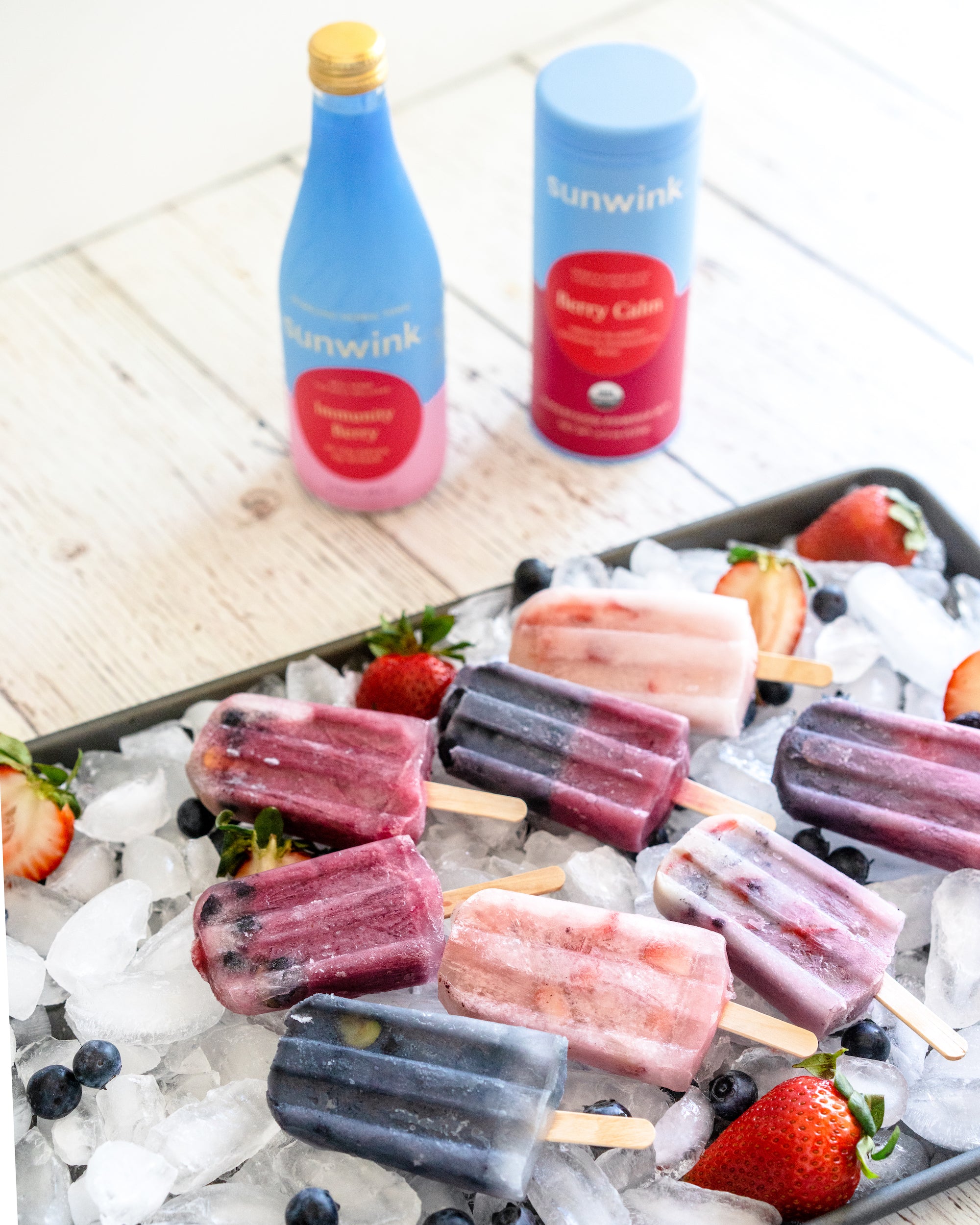 Recipe by Teresa Barajas 
Ingredients
1 tablespoon Berry Calm Superfood Powder
1 bottle Immunity Berry Tonic
1 cup of almond milk (or milk of your choice)
2 tbsp maple syrup
½ cup fresh strawberries, diced
¼ cup fresh blueberries halved
¼ cup blueberries, whole
Instructions
step one
Dice and slice strawberries and blueberries. Set aside.
step two
Combine almond milk, maple syrup, and Sunwink Berry Calm Powder in a blender.
step three
Transfer to a cup with a spout for an easy pour.
step four
In a popsicle mold, add strawberries to half of the mold and blueberries to the other half.
step five
Pour in the milk mixture, filling only halfway up. To the other half, pour the Immunity Berry Tonic, only halfway up.
step six
Freeze for approximately 8 hours.
step seven
Remove the mold from the freezer and fill the remainder of the milk mixture and Tonic, to create a layered effect.
step eight
Add popsicle sticks to mold and freeze overnight.
step nine
Later, remove from the freezer and run lukewarm water under the mold.
step ten
Enjoy!