Double Chocolate Banana Muffins
Recipe by Sunwink Master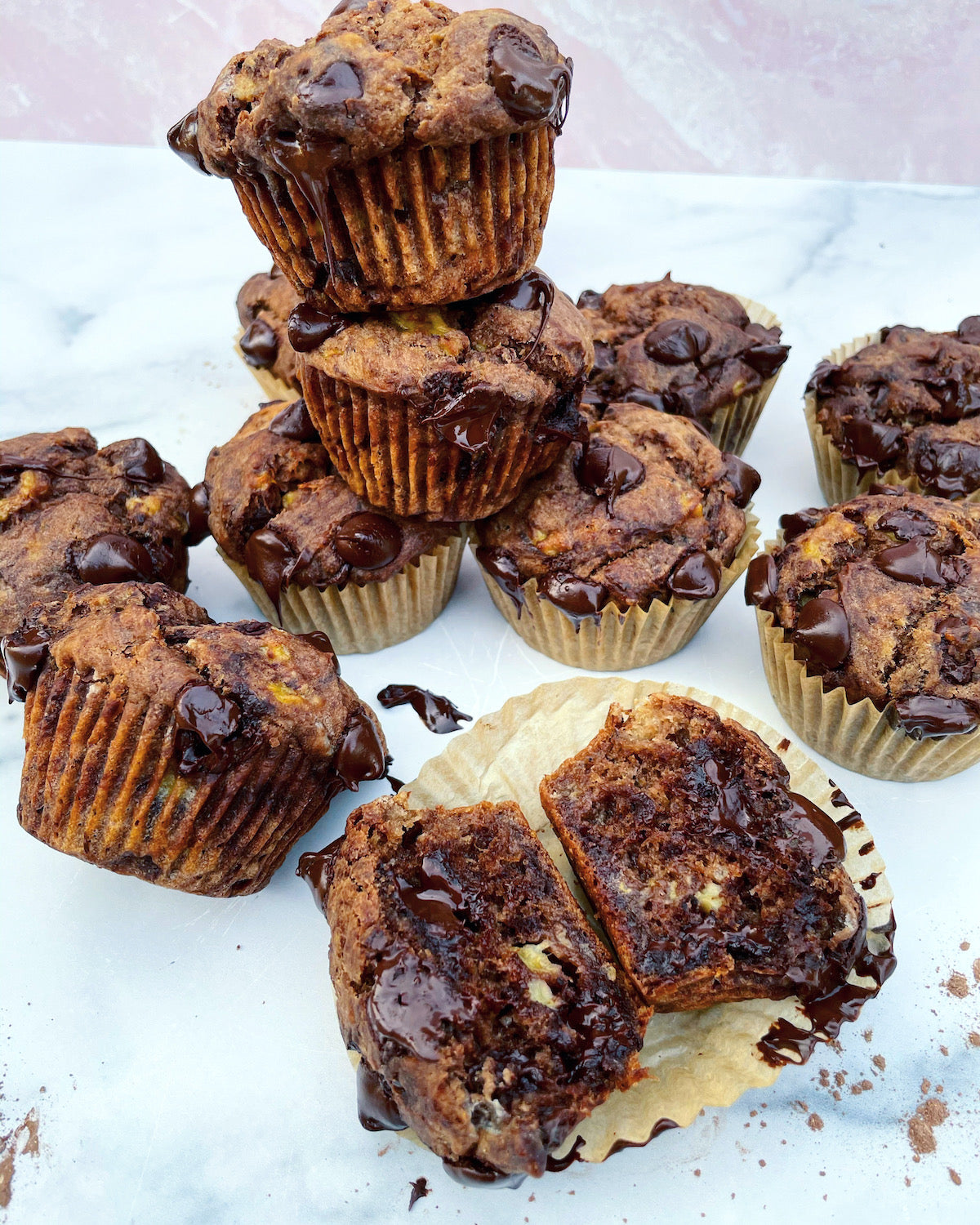 Recipe by Chloe Coscarelli
Ingredients
4 tbsp Sunwink Cacao Clarity Powder
2 cups gluten-free all-purpose flour
1 tsp baking powder
1/2 tsp baking soda
1 tsp sea salt
1/2 tsp ground cinnamon
1 cup mashed bananas
1 cup canned coconut milk (mix well before measuring)
1.2 cup pure maple syrup
1/4 cup melted coconut oil or other mild oil
2 tbsp apple cider vinegar
1 tbsp pure vanilla extract
1 cup semisweet chocolate chips (dairy-free, plus more for topping)
Instructions
step one
Preheat the oven to 350 degrees.
step two
Line a cupcake or muffin pan with 12 to 16 cupcake or muffin liners, depending on how big you want your muffins.
step three
In a large bowl, whisk together flour, Sunwink Cacao Clarity powder, baking powder, baking soda, salt, and cinnamon.
step four
In the same bowl, add mashed bananas, coconut milk, maple syrup, coconut oil, vinegar, and vanilla. Mix until combined. Fold in chocolate chips.
step five
Fill the liners with batter and decorate with chocolate chips on top.
step six
Bake for 20 to 25 minutes, or until a toothpick inserted in the center of the cupcake comes out clean.