Fizzy Lemonade Mocktail
Recipe by Sunwink Master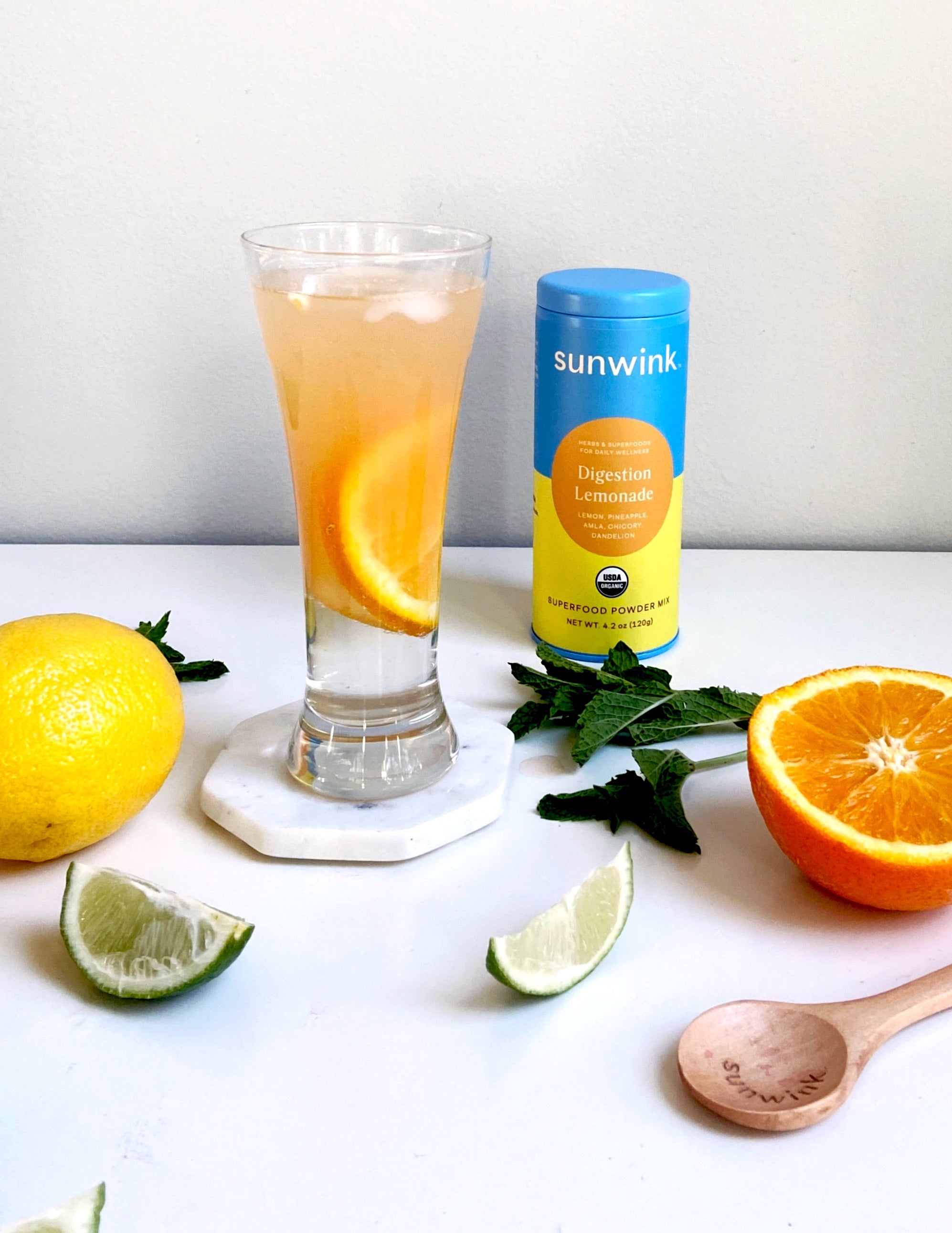 Recipe by Sue T.
Ingredients
1 tsp Digestion Lemonade Superfood Powder
Club Soda
1 oz Orange Juice
2 oz Pink Lemonade
Orange slices or garnish
Ice, crushed or cubes
Instructions
step one
Mix 1 tsp of Sunwink Digestion Lemonade superfood powder with club soda.

step two
Add as ice as desired. Slowly pour the pink Lemonade, follow by the orange juice.
step three (optional)
Granish with orange slides.