Ombre Rose Chia Pudding
Recipe by Sunwink Master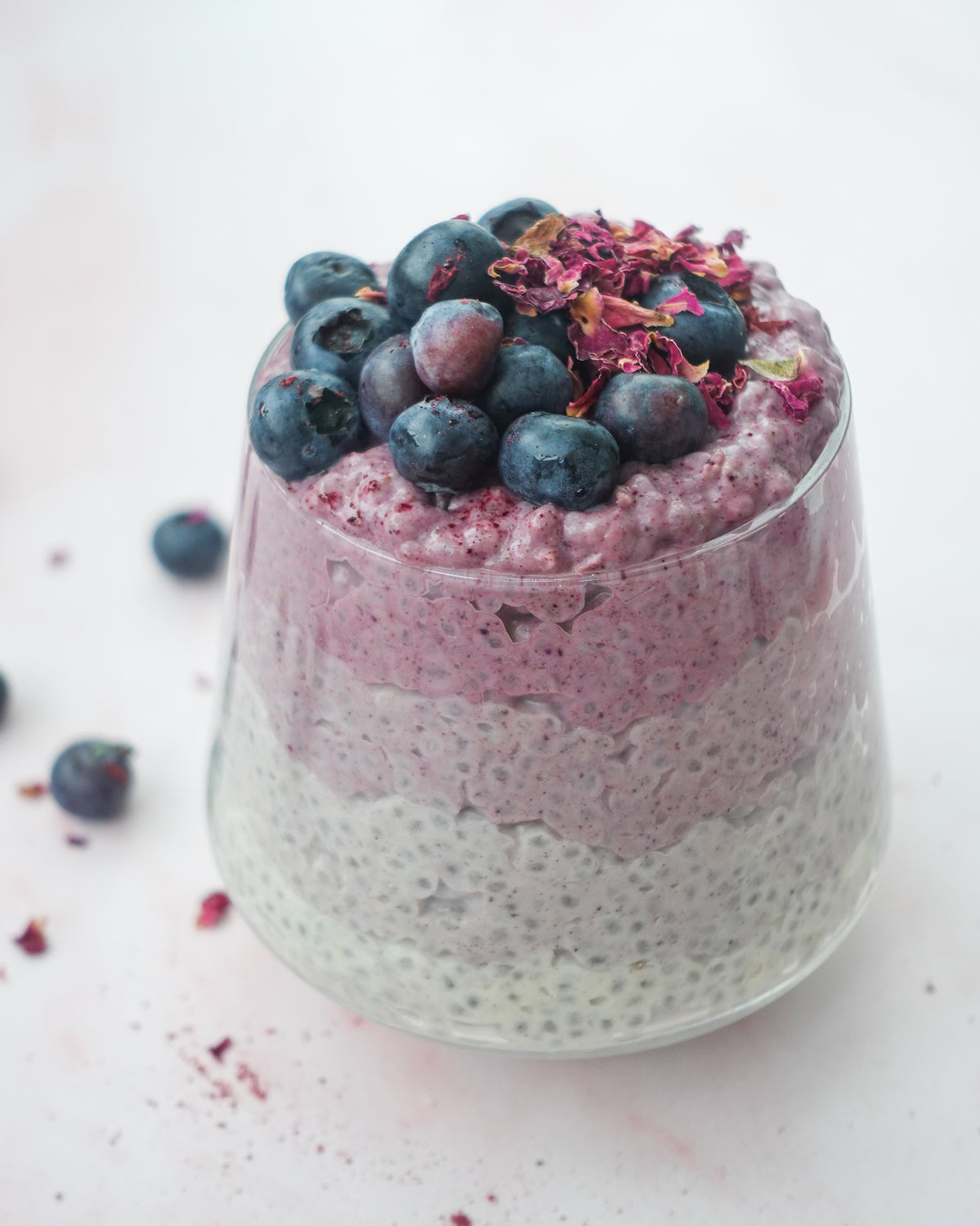 Recipe by Haile Thomas
Ingredients
2 1/2 tsp Sunwink Berry Calm Powder (divided)
1 cup coconut milk
1 cup plain vegan yogurt
4 tbsp chia seeds
2 tbsp maple syrup
1 tsp vanilla
1/4 tsp rose water
1/2 tsp cinnamon
1 tbsp freshly grated ginger
drizzle of sweetener of your choice (optional)
Instructions
step one
In a medium bowl, stir together the coconut milk, yogurt, chia seeds, maple syrup, vanilla, rose water, cinnamon, and freshly grated ginger. Cover pudding mixture and place in the fridge, allowing to set for at least 4 hours or overnight.
step two
To make ombre Sunwink Berry Calm layers, remove base chia pudding mixture from the fridge and equally divide the chia pudding between four bowls (about 1/2 cup for each).
Leave the first bowl white and set aside. For the second bowl, add 1/4 teaspoon Sunwink Berry Calm powder and stir well to combine. For the third, add 3/4 teaspoon, for the fourth, add 1 1/2 teaspoon. Add more or less Sunwink Berry Calm powder to each bowl depending on the color intensity desired – being sure to add in increments to get the best ombre effect!
step four
Evenly spoon chia pudding into jars or glasses, beginning with the white layer first, and then the lightest purple/pink. Finishing with your most vibrant color. Top with your favorite berries and a drizzle of a sweetener of your choice.