Cooling Herbs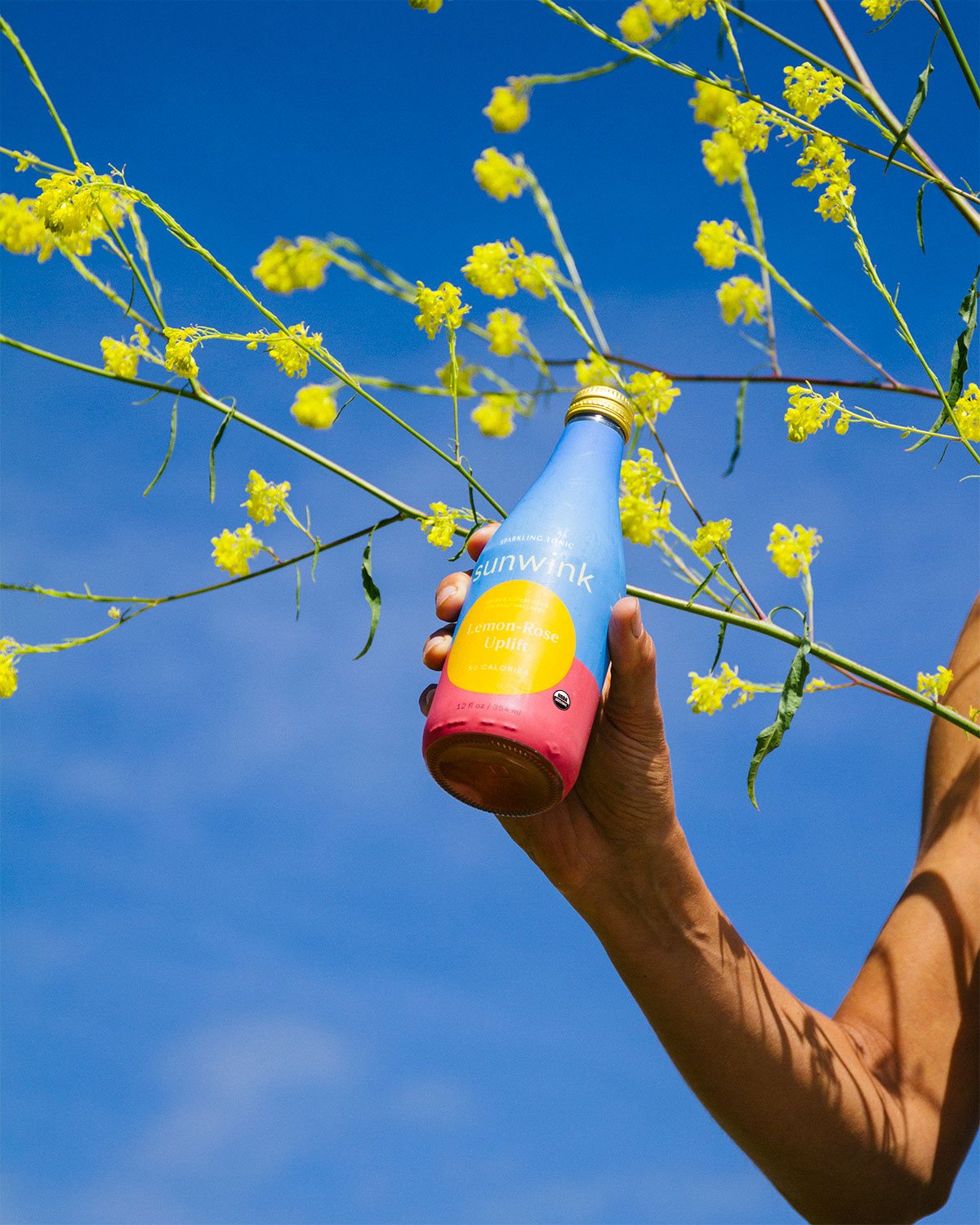 Outside is calling and we're ready to enjoy the warm, Summer weather! It's the perfect time to  refocus your energy towards all of the projects and activities you put off during Winter and Spring — hey, no judgement! Now that temps are on the rise, it's more important than ever to keep your body cool. 

The secret to staying cool this summer? Herbs like lemon balm and mint. These super herbs can be found in our Sparkling Tonics — Lemon Rose Uplift and Hibiscus Mint Unwind, so grab your Tonic and keep reading to learn more.

Cooling herbs are a great way to help support your body during the warmer months. How? In herbalism, cooling herbs are herbs that are considered energetically cooling by nature. Others, like diaphoretics, help to cool the body through their physiological actions by encouraging perspiration and the release of heat. Here are a few of our favorites:
HERBS COOL IN NATURE
LEMON BALM
Lemon Balm is one of our favorite cooling herbs. It has a refreshing, effervescent flavor and is the star ingredient in our Lemon-Rose Uplift tonic.
MINT
Mint is another cooling herb we're fond of that adds a refreshing flavor to our Hibiscus Mint Unwind tonic. It's also known for supporting digestion - win win!
TULSI
Tulsi is cooling, adaptogenic and also Sunwink co-founder, Eliza's, go-to herb for energy and stress relief. "I start with Tulsi for mental clarity and energy . . . it's easy to make tulsi tea every day to start incorporating this herb into your routine."
Sip on cooling herbs like Lemon Balm and Mint in our sparkling tonics all summer or check out this cooling recipe from Sunwink herbalist Anna Beauchemin! 
COOLING SUMMER SPARKLING TEA RECIPE
Ingredients
¼ cup Lemon Balm Leaves / Flowers

1 tsp Lemon Verbena Leaves

¼ - ½ Sliced Cucumber

Honey or maple syrup to taste

Ice

Sunwink Sparkling Tonic flavor of your choice, but we recommend Lemon-Rose Uplift or Hibiscus Mint Unwind
Directions
Sun brew tea with Lemon Balm and Lemon Verbena.

Add freshly sliced cucumbers and chill in the fridge for a couple hours.

Add sweetener of choice if desired.

Pour over ice and top with Sunwink.
Other Herbs for Sun Teas
Chamomile, Raspberry Leaf, Hibiscus, Rose
ENERGETIC PRACTICES
In addition to spending Summer sipping on cooling herbs, we're finding fun ways to take advantage thanks to some tips from Anna..

Grow Grow Grow - Summer is the perfect time of year to get around to some of those projects you've been putting off. The opposite of winter, Summer is the time to harness the energy of the season and embrace it, but be sure to balance work with joy and having fun.

Get Outside - We're spending as much time outside enjoying the benefits of nature as possible. But remember, it's important to protect yourself from the Sun, so wear SPF! Here are a few of our favorites - Cocokind, Kinship and Supergoop!

Enjoy Longer Days - The longer days and shorter nights are a natural time when we may need less sleep. Try rising with the sun and see what time your body naturally feels like falling asleep.

Exercise - Summer is a great time of the year to get a little extra sweat in, but be sure to plan exercise routines so that they occur after peak heat and times of maximum sun exposure.