TikTok's Debloat BFF - Digestion Lemonade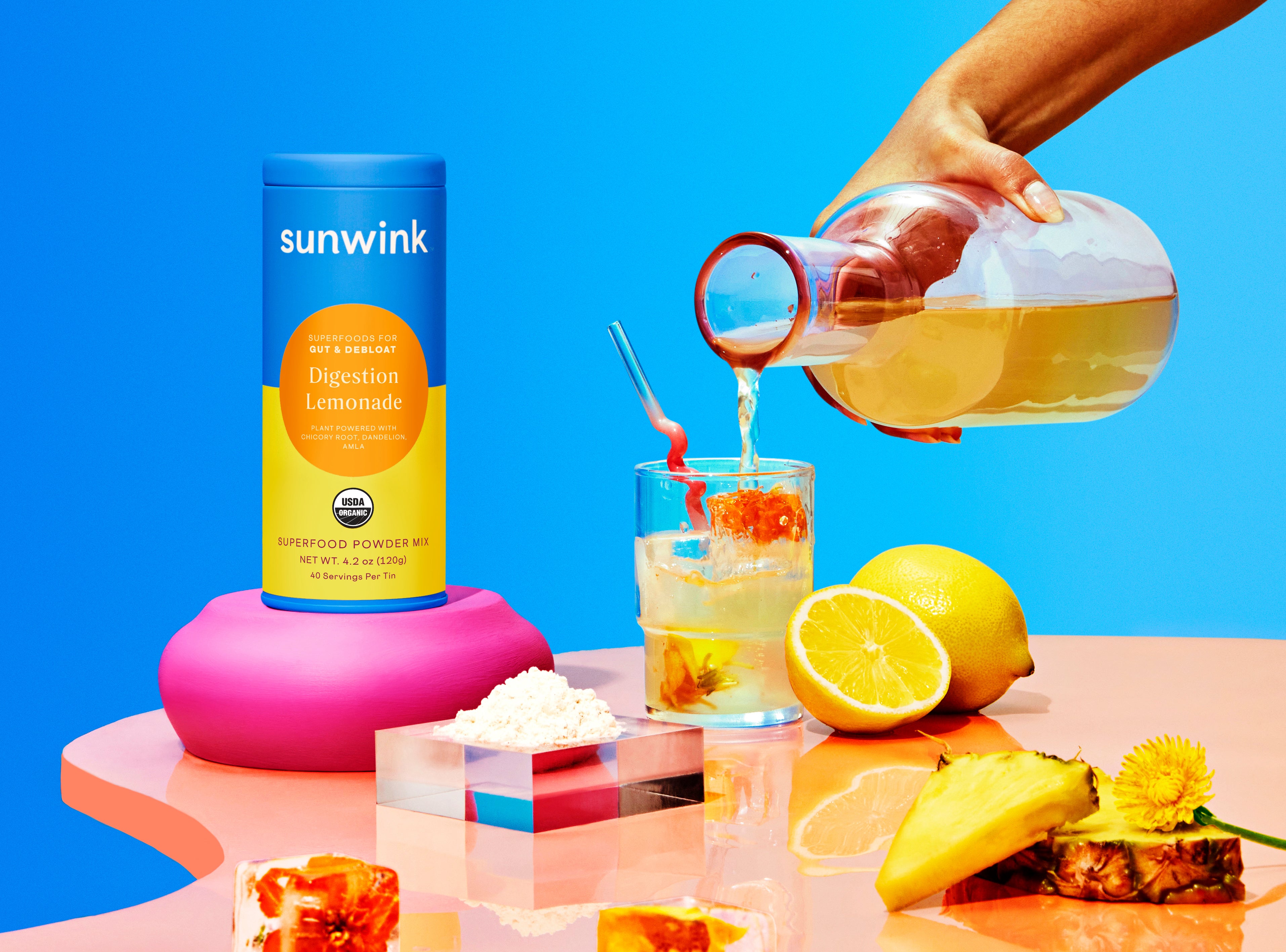 TikTok's Debloat BFF - Digestion Lemonade
You've probably seen her take over TikTok, but if not, meet the platform's viral, debloat BFF, Digestion Lemonade. But why the popularity? Because it works! We chatted with herbalist and clinical nutritionist, Anna Marie Beachemin, to break down why!
What Makes This Blend So Special?
"The combination of bitter herbs (to support the digestive process), adaptogens that have traditionally been used to support digestion (Amla), fruit that contains naturally occurring digestive enzymes (pineapple), and prebiotic herbs (dandelion root and chicory) make this blend a pretty powerful combination for the digestive system. When we artfully create formulas that have both function and purpose that respect the healing properties of plants and how to use them in a therapeutically balanced way - we see powerful combinations of herbs come to life."
What Makes This Blend Fun?
"I love this blend because it kind of reminds me of the old-school drink mixes we would have as kids, only healthy. Imagine if you could recreate that same experience you had as a child but using ingredients that you could feel confident about supporting your body with. I also feel like lemonade is the ideal summer drink! Hard not to love an herby version of everyone's favorite."
Ready to turn your Hot Girl Summer into Good Gut Girl Summer? Let's dive a little deeper and get to know the powerful Superfoods you'll find in Digestion Lemonade that keep TikTokers coming back for more.
Chicory
A classic bitter and prebiotic herb, chicory is a great ingredient addition when you want to give something that bitter bite as well as a prebiotic boost.
Amla
A traditional herb in the Ayurvedic system, Amla has historically been used as an adaptogen, that also has added benefits for the digestive system. Amla is also a great naturally occurring source of vitamin c, which has benefits for a number of body systems.
Dandelion
Both the root and leaf of dandelion have been used in herbal healing systems to help support the digestive process. Full of bitter flavor compounds as well as other digestive supporting actions - dandelion is a great nutrient-dense herb (the leaf) that also contains probiotics (in the roots).
Now things get juicy!
Pineapple
I love pineapple because it tastes good and also boasts a ton of benefits for the digestive system. Pineapple contains bromelain, which is a naturally occurring digestive enzyme with a ton of potential health benefits - including supporting the digestion of proteins!
Lemon
Long honored in the holistic wellness world, lemon has been a staple part of herbalism (and culinary herbalism) across the ages. High in vitamin c and citric acid, lemon's tart and sour flavor have been used to balance formulas and bring added benefits to blends by many.
Not convinced? Check out some posts from Digestion Lemonade's biggest fans.
Elevate your lemon water routine and try Digestion Lemonade for yourself at Target or Target.com and here.
Note: The information in this article is for educational purposes only and is not intended to diagnose, treat, cure, or prevent any disease. Please make sure to consult with a licensed physician before adding herbal or dietary supplements into your life, especially if you are pregnant, nursing, or on medication.