Our Story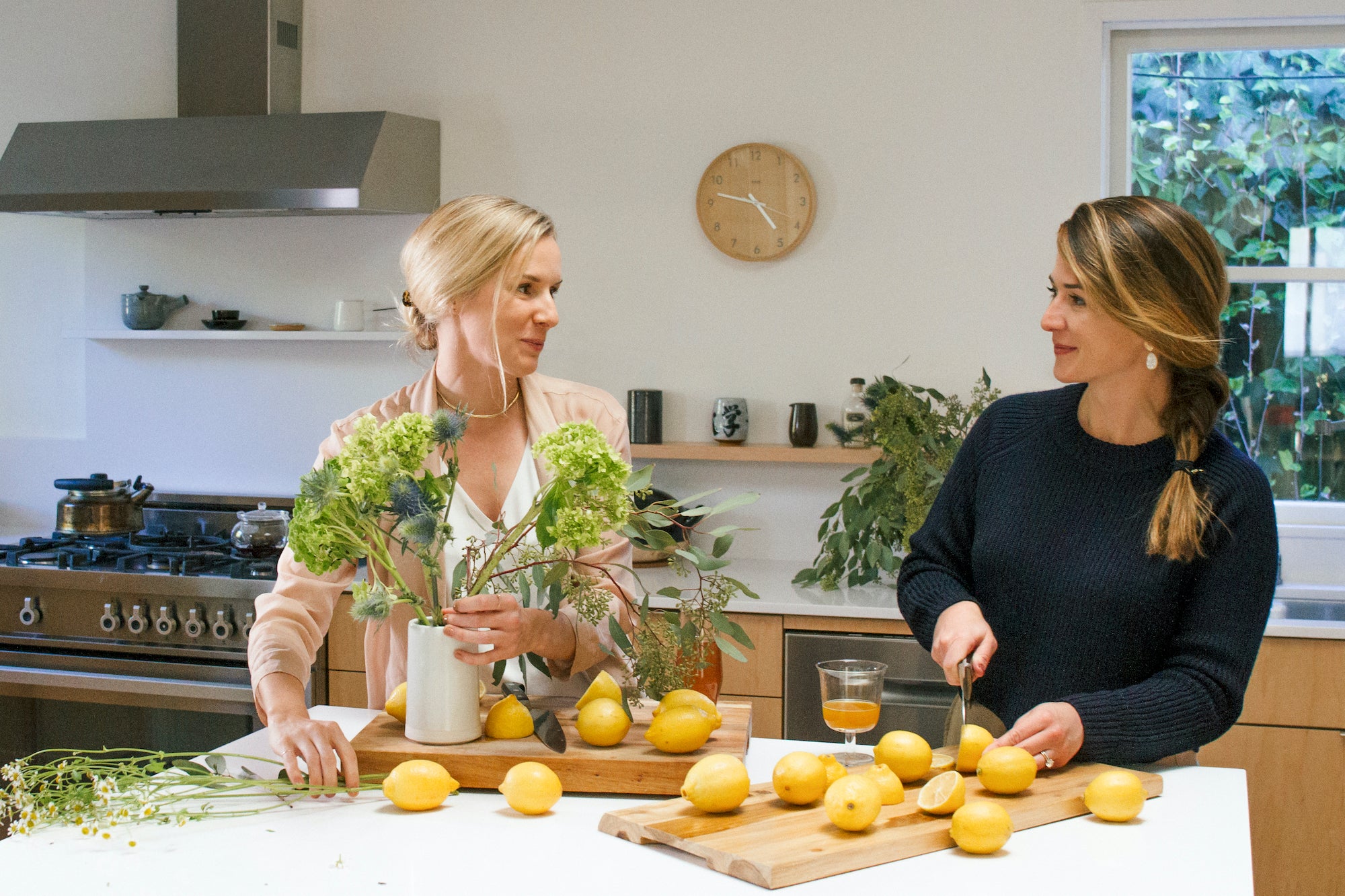 "We started Sunwink to give people an easy way to incorporate herbs everyday. Herbal health doesn't have to be complicated, and we're all about making herbs easy and accessible."
Sunwink co-founders, Eliza and Jordan, are on a mission to create a global beverage brand that brings the healing power of plants to the world. Here's how it all started:
 
Eliza created Sunwink in her dorm kitchen after being diagnosed with an autoimmune skin disease and turning to herbs as a means of treatment. Underwhelmed by the limited options for easy, accessible and affordable herbal wellness, she envisioned a brand committed to bringing the power of herbs to everyone through grab-and-go herbal tonic beverages.
"Being diagnosed with an auto-immune disease which was very much triggered by stress, I was faced with the choice of using very strong steroids as a preventative measure for flare-ups for the rest of my life or learning how to manage my stress in a different way. Herbs like Lemon Balm and Tulsi have been game-changers for me around how I manage this stress. However, when I was first learning about the herbal wellness space I found it overwhelming. My hope is that Sunwink provides an easy and accessible way for people to first experience herbal wellness."
 
As Eliza began crafting and bringing the tonics to market, she met Jordan. Jordan had just taken the Impossible Burger to market, sparking a global plant-based movement. "I have used herbs since a young age for remedies made by my mother and grandmother. I joined the Sunwink team because I deeply believe in the power that plants possess to heal our bodies and that females can be the stewards of the plant-powered movements," explains Schenck. "Everyone should have access across the world to easy, delicious and healthy plant-focused recipes. Expect to see Sunkwink at affordable price points, supporting all communities and in various retail channels."

Together they started to imagine what a world of truly good-for-you and for the planet products would look like, and Sunwink was born! Sunwink is on a mission to give people easy ways to care for themselves every day in the form of all sorts of tasty, herb-powered drinks! Ready to start your journey with herbs? We're making it easy with refreshing, sparkling herbal tonics!
 
FOUNDERS' FAVORITES
 
Eliza 
 
"My go-to herbs are Lemon Balm and Tulsi. I take either of these herbs weekly to help with stress and nervousness."
 
Jordan
 
"My favorite herbs are Maca and Reishi. I have been trying to change up my morning energy + focus routine and these herbs in a smoothie are a game changer."