Plants and Herbs that are Excellent for Hydration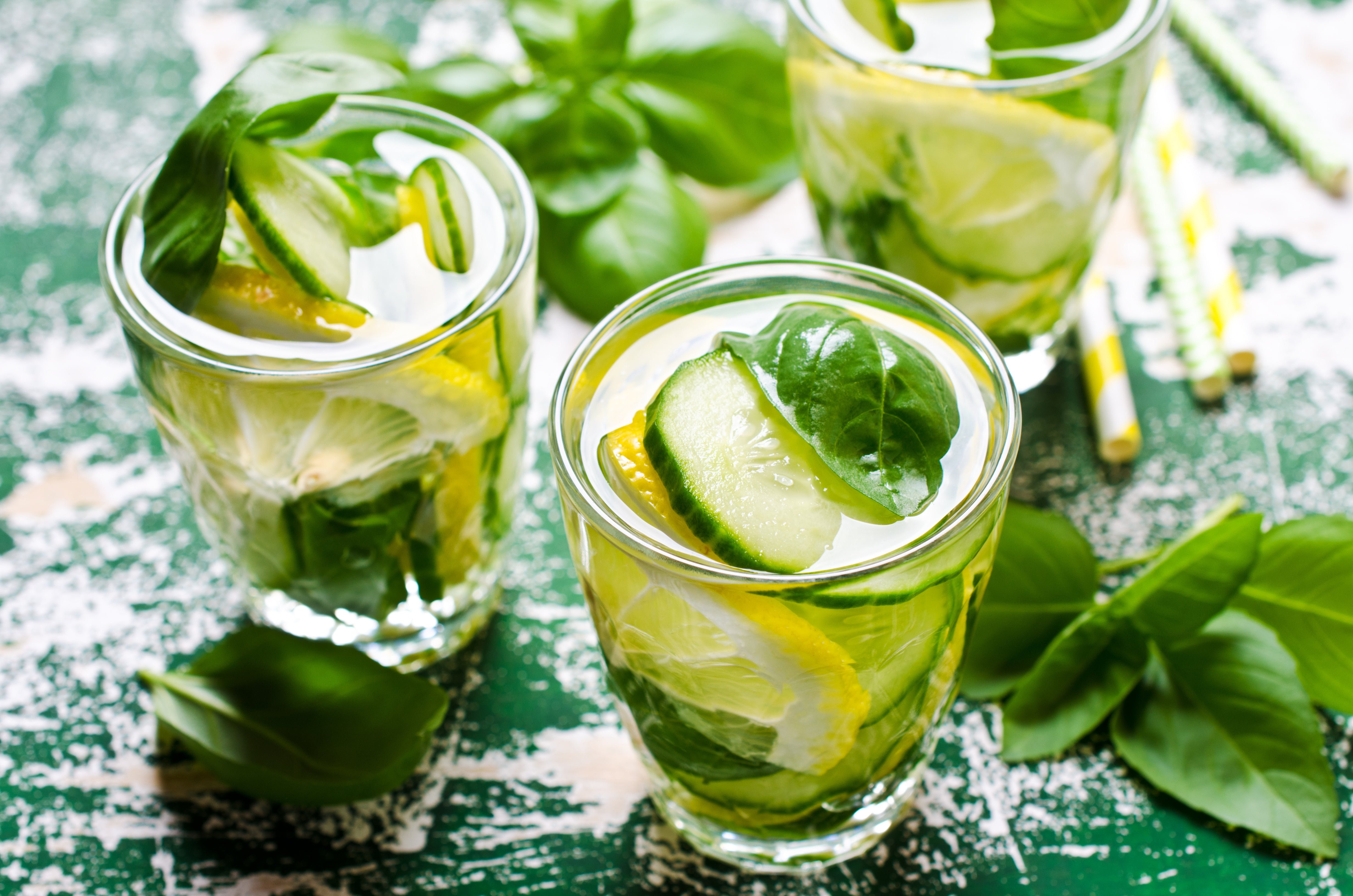 By Anna Marie Beauchemin / Clinical Herbalist + Holistic Nutritionist

Summer is in full swing which means longer days, warmer nights and peak season sun. Though I love the extra energy that summer brings, as an herbalist I'm also always thinking about bringing better balance to my body as things heat up and the days get fuller. My favorite plant allies to turn to during this sizzling time – hydrating herbs to help me stay nourished and refreshed all season long.
Plant and Foods For Hydration
In the herbal world we often think about using demulcent (aka mucilaginous) herbs to help bring an extra dose of soothing, hydrating energy to the mix. We use these herbs to help bring an extra dose of cooling refreshment to any situation that is hot, dry, or parched. My favorite beginner-friendly, hydrating herbs are described below and can easily be added to teas, drinks and other summertime creations to add an extra dose of hydrating herbs into your day.  
Cucumber
Maybe not an herb, but a classic summer food – cucumber is a prime example of a demulcent food, full of hydrating and refreshing energy for those summertime months. Cucumber can be added to water for an extra hydrating kick or added to salads and dishes to help bring a cooling crunch to the dish.
Basil
A cooling and moistening herb, there's a reason that basil is often found on the table during the summer months. A luscious herb with a slightly pungent flavor yet cooling effect, basil is one of my favorite summertime culinary herbs to help bring balance to meals. Summer is also peak season for growing basil, so it's an excellent time to pick some up at a local farmer's market or even grow your own.  
Coconut (Fresh Water)
Another food (drink in this case) well-known for supporting hydration, coconut water is a great natural source of electrolytes, helping one to feel hydrated and fresh in the hot summer heat. You can use coconut water on its own, or add it to other fruit-based drinks (or powdered mixes) to add an extra dose of summertime support to your seasonal elixirs and creations. I also love to freeze the water into ice cubes and add it to my smoothies during the warmer months.
Chamomile (Cold Infusion)
How you prepare certain herbs can alter the properties of that herb, and chamomile is one of my favorite examples of this. Brewing chamomile as a cold infusion (aka with room temperature water infused for longer amounts of time) can really bring out the plant's hydrating properties. Chamomile is also a calming nervine that can help soothe the nervous system, and the cold infusion tea can be a wonderful addition to any summer drink line up.
Marshmallow Root
This earthy flavored root is one of the most used herbal "demulcents" in the herbal materia medica in the United States. A cold infusion of the dried (or fresh) root can definitely up the mucilaginous quality of any herbal drink. Paired with other cooling herbs, marshmallow root is great for times when things are hot and dry and you could use a little refreshing.
Cooling Summer Blends
Want to try one of these cooling herbs out? Try making a cold infusion out of marshmallow root or chamomile flowers and mixing it with your favorite Sunwink powder for a hydrating elixir perfect for the summer months. 
About Anna Marie Beauchemin
Anna is a trained clinical herbalist and holistic nutritionist, and biologist with a strong background in the culinary art who aims to bridge the worlds of herbalism, cooking, and garden-centric ecology through her work. She holds a Bachelor of Science in Conservation and Resource Studies from the University of California Berkeley and is a registered Clinical Herbalist through the AHG who has studied clinic-based herbalism with a variety of respected teachers and institutions.  
Note: The information in this article is for educational purposes only and is not intended to diagnose, treat, cure, or prevent any disease. Please make sure to consult with a licensed physician before adding herbal or dietary supplements into your life, especially if you are pregnant, nursing, or on medication.