Sunwink's Giveback Component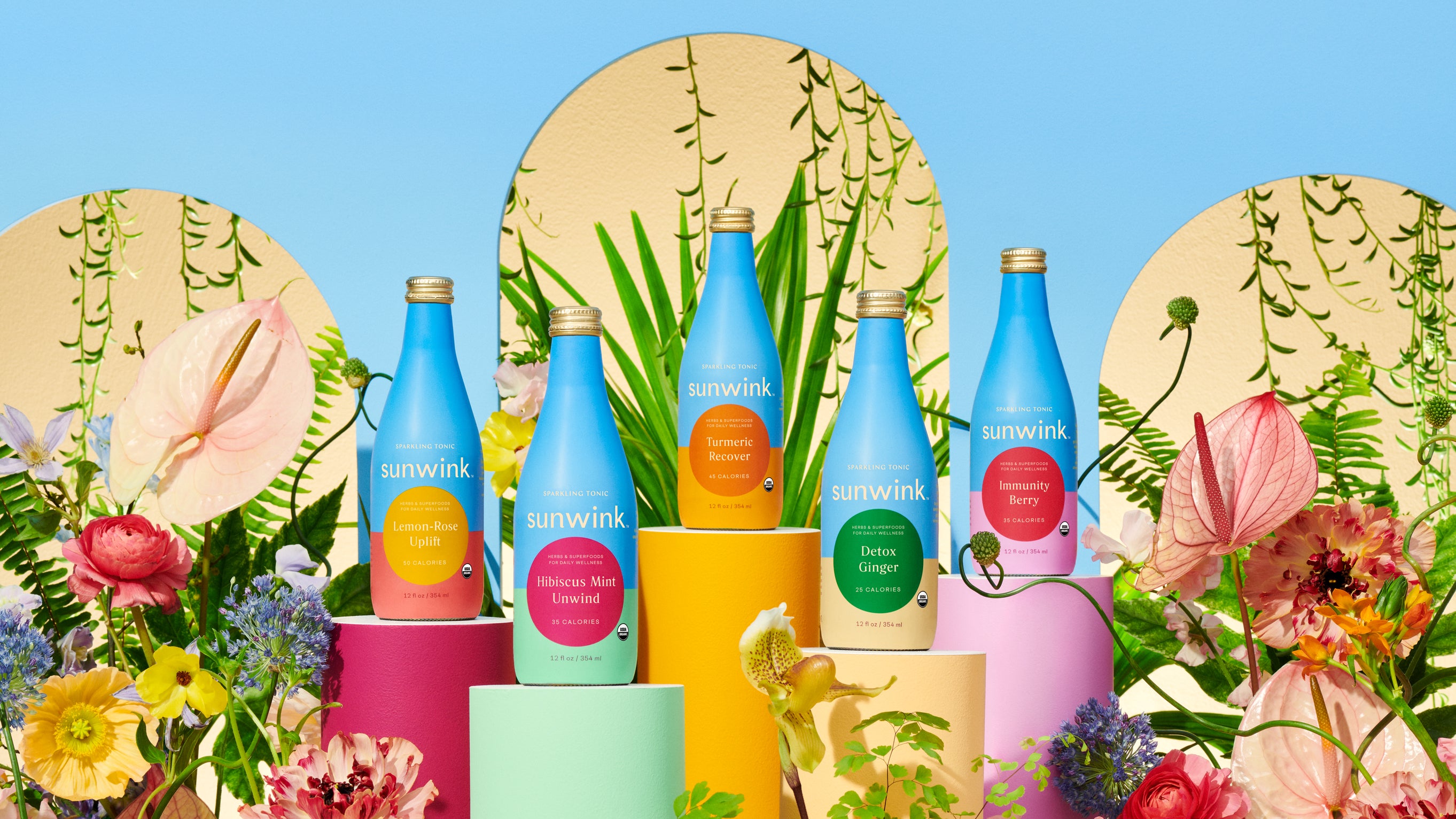 At Sunwink, we're all about plant power, but we're also about purpose. We founded Sunwink with the mission to reconnect people to the healing power of the Earth. This not only means the products we create, but how we show up for our community, our industry and our planet. That's why our flavors are inspired by real people, and 2% of our revenues goes back to community and planet-forward non-profits they choose. Learn more about them below and thank you for helping us support these causes.
Beauty Fruit Punch - Inspired by Jazmine Rogers. Proceeds go to Intersectional Environmentalist.
Intersectional Environmentalist is a 501(c)(3) non-profit organization with a goal of crafting a more equitable, just + intersectional future for all people + the planet. The organization offers consulting, social + digital partnerships, and speaking engagements and as well as a hub of resources including Youtube videos, IGTV, graphics, animations, and podcasts.
Berry Calm - Inspired by Haile Thomas. Proceeds go to The HAPPY Organization.
Founded by Haile Thomas, The HAPPY Organization is a 501(c)(3) non-profit promoting "youth empowerment through holistic education in homes, schools, communities and the world through plant-based nutrition, culinary summer camps and school visits."
Cacao Clarity - Inspired by Chloe Coscarelli. Proceeds go to the Best Friends Animal Society.
Best Friends is a 501(c)(3) non-profit organization operating the "nation's largest sanctuary for homeless animals; provides adoption, spay/neuter, and educational programs." Their goal is to ensure "everyone has the same access to loving pets 
and that every adoptable pet has access to the comfort of a foster home instead of a kennel in a shelter." 
Digestion Lemonade - Inspired by Radhi Devlukia-Shetty. Proceeds go to the Annamrita Foundation.
The Annamrita Foundation is a non-profit organization on a mission to provide nutritious meals to school children with a goal to increase enrolment in schools, reduce malnutrition and ensure no child is deprived
Detox Ginger - Inspired by Sinem Yildirim. Proceeds go to the Breast Cancer Research Foundation.
The Breast Cancer Research Foundation is on a "mission to prevent and cure breast cancer by advancing the world's most promising research."
Immunity Berry - Inspired by Ching-Ching Chen. Proceeds go to the Cure Alzheimer's Fund.
The Cure Alzheimer's Fund is a non-profit organization "dedicated to funding research with the highest probability of preventing, slowing or reversing Alzheimer's disease."
Hibiscus Mint Unwind - Inspired by Ericka Hart. Proceeds go to the Marsha P. Johnson Institute.
The Marsha P. Johnson Institute is a non-profit organization dedicated to the livelihood of Black trans people, while honoring Marsha P. Johnson, often photographed with plants and flowers adorning her hair while protesting homophobia and transphobic and police violence in New York City.
Lemon-Rose Uplift - Inspired by Eliza Ganesh. Proceeds go to the Amazon Frontlines.
The Amazon Frontline is an "international group of human rights lawyers, environmental activists, forestry specialists, environmental health scientists, filmmakers, journalists, anthropologists, and farmers. Their mission is to support the struggles of indigenous peoples to defend their rights to land, life and cultural survival in the Amazon Rainforest."
Turmeric Recover - Inspired by Bhavani Ganesh. Proceeds go to Sakhi for South Asian Women.
Sakhi for South Asian Women is an anti-domestic violence organization working to "represent the South Asian diaspora in a survivor-led movement for gender-justice and to honor the collective and inherent power of all survivors of violence. Sakhi is committed to serving survivors through a combination of efforts including—but not limited to—direct services, advocacy and organizing, technical assistance, and community outreach."
Sogorea Te' Land Trust
Sunwink makes continual donations to the Sogorea Te' Land Trust, "an urban Indigenous women-led land trust that facilitates the return of Indigenous land to Indigenous people."