Here's why you'll never need another greens powder.

Certified organic Superfoods for detox, debloat and glowing skin.

Equal to one serving of veggies and contains 3,000+ mg of Superfoods

No added sugars or fake sweeteners. No fillers, gums or preservatives.

Only $1.20 per serving. Say bye bye to that $8 green juice.

Shipping is always on us.
A Debloat and Detox Powder that Works.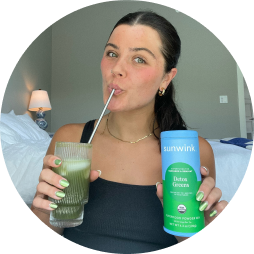 "I've been drinking it everyday for a few weeks now and as a Functional Nutritional Therapist, I love the ingredients. It has real greens and herbs. If you need a little reset, this greens powder hits different."
OLIVIA HEDLUND
Functional Nutrition Therapist & Gut Health Expert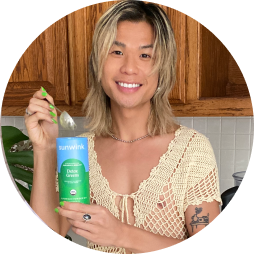 "The easiest part of my morning is having a green detox juice! Detox greens is super smooth, delicious and great for my gut, and I feel revitalized!"
KALE HOANG
Greens Enthusiast & Recipe Creator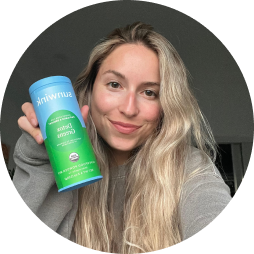 "I've never been a greens powder person, but Detox Greens is absolutely incredible. It's all ingredients I'm obsessed with, and it tastes so fresh and so good."
ELLA HENRY
Holistic Health Coach
SHOP NOW
How to use Skip the juice bar and add 2 teaspoons to water or a smoothie.

Pour

Blend

Enjoy
Detox Greens Powder
A Clean, Healthy Addition to Any Moment