Lemon-Rose Shaved Ice
Recipe by Sunwink Master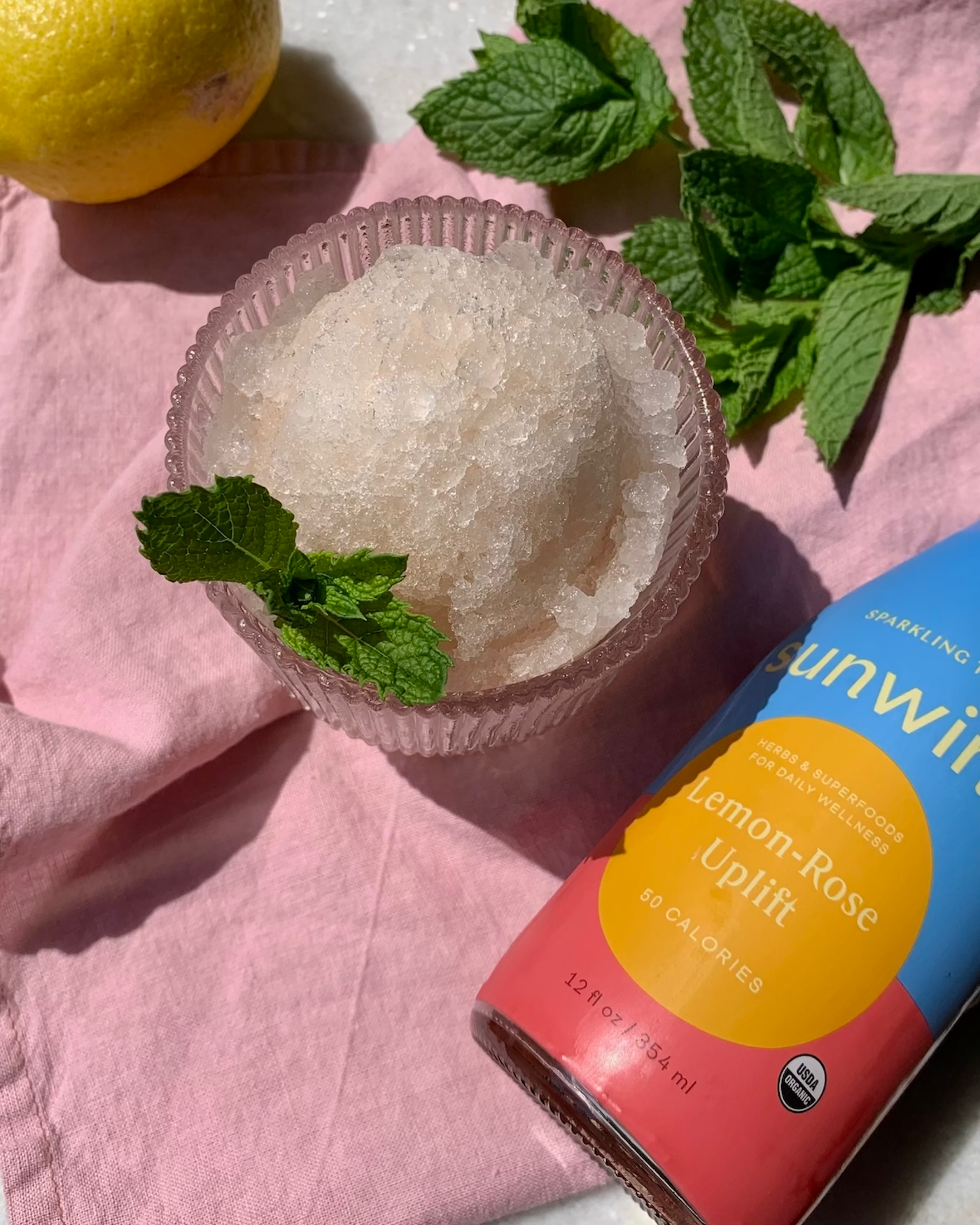 Recipe by Arianna Kotlier
Ingredients
3 Lemon-Rose Uplift bottles
½ cup organic cane sugar
Juice of one whole lemon
Sprig of mint (for garnish)


Instructions
Lemon-Rose Syrup
step one
Bring 1/2 cup of Lemon-Rose Uplift, sugar, and lemon juice to a boil in a small saucepan.

step two
Reduce the heat to low and simmer for 10 minutes.
step three
Remove from the heat and let cool entirely before straining through a fine mesh strainer.
step four
Store in a glass jar in the refrigerator.
Lemon-Rose Shaved Ice
step one
Fill two standard ice cube trays (approximately 16 cubes each) with Lemon-Rose Uplift and freeze for 3-4 hours. 
step two
Place half of the frozen Lemon-Rose Uplift cubes in a high speed blender and blend on medium until the ice is very fine in texture. 
step three
Scoop the shaved ice out into a bowl and repeat Step Two with the rest of the cubes. 
step four
Drizzle Lemon-Rose Syrup over shaved ice and garnish with mint sprig, if desired. 
step five
Enjoy!