Lychee Martini
Recipe by Sunwink Master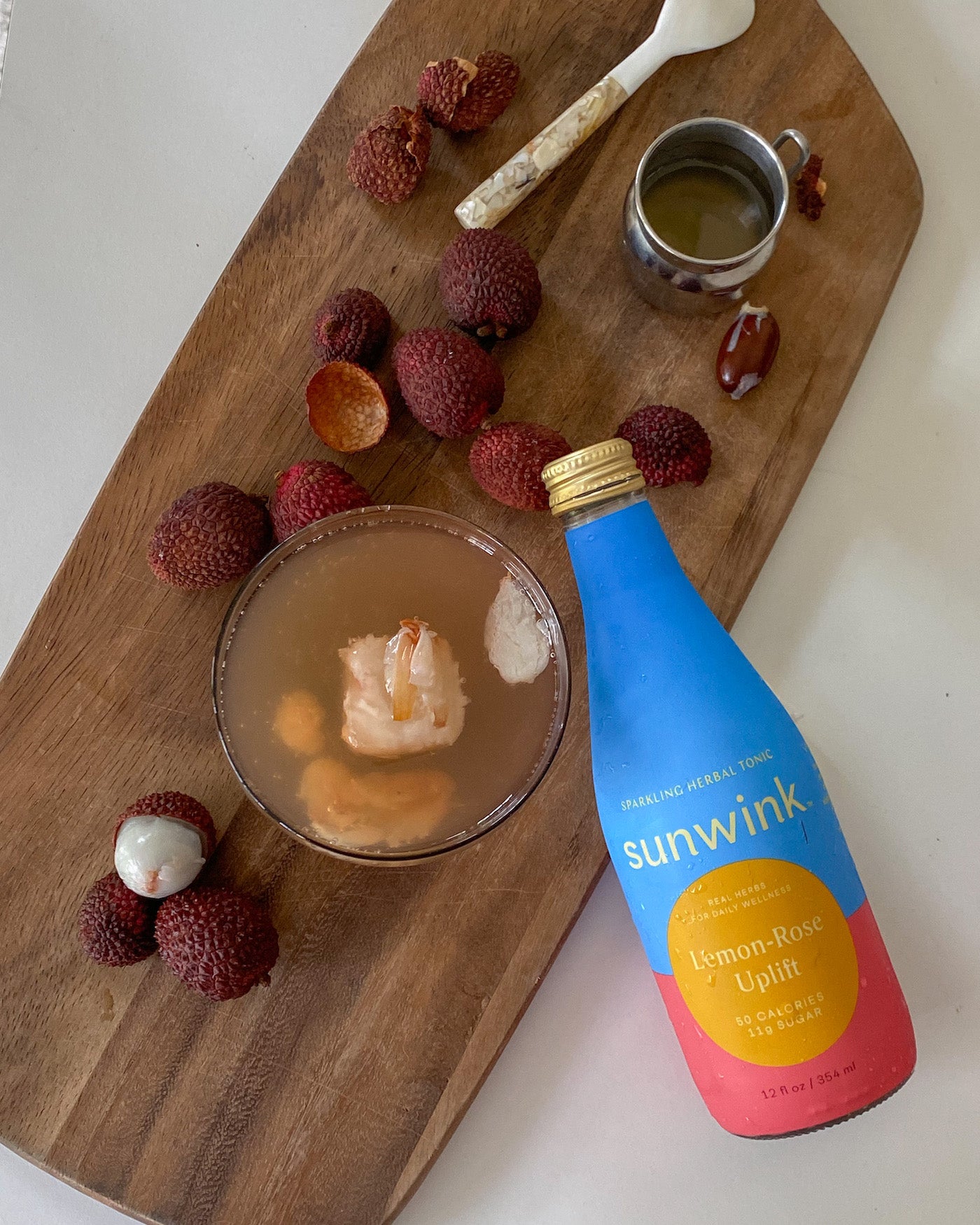 Recipe by Kyle Hoang
Ingredients
8oz lychee 
1/2 cup water
1/2 cup sugar 
1 bottle Sunwink Lemon-Rose Uplift Tonic
2oz gin or vodka (optional)
Instructions
Lychee Syrup

step one
Wash, and peel lychee into a small saucepan, removing the seed.

step two
Add equal parts water and sugar into the sauce pan and bring to a boil. 
step three
Simmer on low for 10 minutes. Let the lychee cook down to form a thick syrup. 
step four
Remove from heat and set aside to cool. 
step five
Carefully remove lychee fruit from syrup and set aside for garnish or immediately freeze to make lychee ice cubes. 
Lychee Martini

step one
In a glass, add a few lychee pieces, lychee ice cube, and 1-2 tsp of lychee syrup. 

step two
Add gin / vodka - optional.
step three
Top off with Lemon-Rose Uplift Tonic and enjoy!