4 Helpful Books About Herbs for Healing for a Health Journey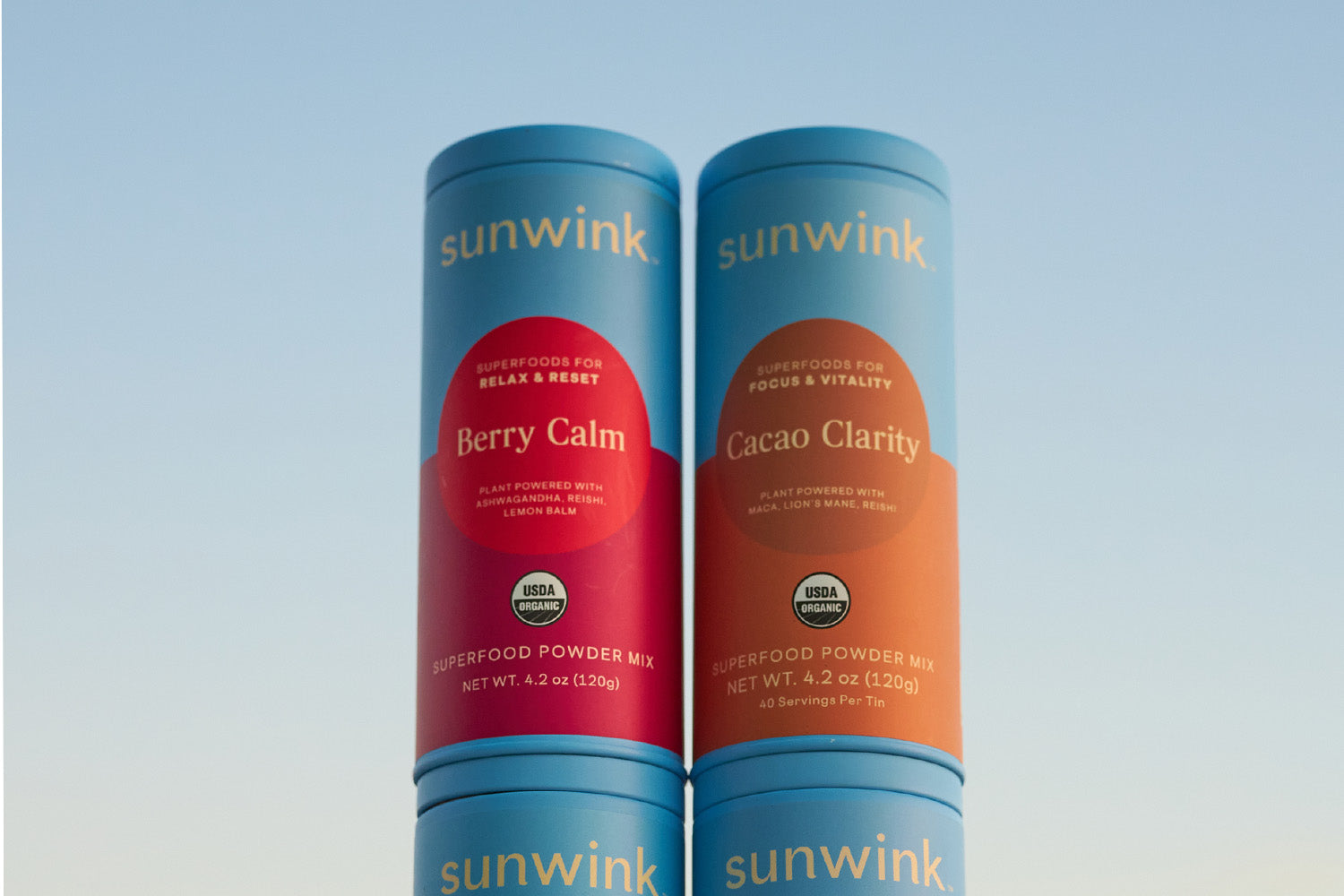 Today, almost any store that sells food also sells a large selection of herbal supplements. These include various extracts, powders, and liquids that can help you address a specific health concern (like an upset stomach) or to improve general wellness (like your energy levels). 
Broadly, these herbal supplements belong to the category of "herbalism," which is an ancient healing practice with traditions all around the world. Herbalism combines botany, medicine, and spirituality for whole-person healing. 
If you're new to the world of herbalism, then reading a book from start to finish is one of the best ways to get started on your healing journey. But with all the options out there, which books are legit?
To answer that question, we went through the most popular books on herbalism and picked our favorite four. Keep reading to discover our top picks — in addition to everything else you need to know about the practice of herbalism. 
What Is Herbalism? 
To begin our journey into the healing world of plants, let's talk about what herbalism really is.
Herbalism has its roots in traditional medicine. Unlike the modern medicinal practices we're used to in the West, traditional medicine uses practices that are indigenous to different cultures. These aren't only meant to cure illness, but to heal an individual's mind, body, and spirit. 
There are many systems of traditional medicine across the world, influenced by the environment where it first evolved. Some well-known traditions that are still used today include traditional Chinese medicine (TCM), Ayurveda, and Native American healing practices. Although they encompass many techniques, the use of herbs is fundamental. 
Over the past 100 years, the development of synthesized drugs has revolutionized medicine in most parts of the world. However, some drugs only correct a small component of health and may come with adverse side effects. 
For this reason, millions of people across the world turn to herbal remedies for healing. In the U.S., about 40% of adults have used some type of herbal remedy to address a health concern. 
The plant world is incredibly diverse, with tons of different herbal remedies to show for it. In the next section, we'll go over the most common ones. 
4 Books To Begin Your Healing Journey With Plants 
1. The Herbal Apothecary 
About the author: Dr. Pursell is an acupuncturist and naturopathic physician. She has worked with herbs for more than two decades to help her patients heal. Dedicated to education, she has taught herbalists all over the world. 
Although she's knowledgeable about different healing traditions, she prefers locally-grown plants in her own remedies, which also helps her to sustain local farmers in New York. 
About the book: The Herbal Apothecary provides the perfect introduction for those who are new to the world of herbalism. It profiles 100 of the most important plants, which includes information on their cultivation, identification, and medicinal uses. 
Next to each plant, Dr. Pursell provides step-by-step instructions for making teas, tinctures, salves, and more. The Herbal Apothecary is a generalist book, perfect for anyone from frequent cold sufferers to those with a hormonal imbalance. 
2. The Wild Medicine Solution: Healing With Aromatic, Bitter, and Tonic Plants
About the Author: Guide Masé grew up in Italy, but after traveling in the U.S., he settled in Vermont. He is a clinical herbalist who specializes in holistic Western herbalism — although his practice draws on many traditions. 
During his decades-long career, he founded an herbal extract company and a community herbal clinic. Today, he teaches herbal medicine to diverse audiences, which includes medical students, herbalist apprentices, and amateur plant enthusiasts. Although he isn't a medical practitioner, he works with individual clients to improve their health with plants. 
About the Book: The Wild Medicine Solution is truly an eclectic book. Besides herbalism, it combines history, mythology, medicine, physiology, and biochemistry. 
The Wild Medicine Solution explores the three groups of herbal remedies that are essential to good health: aromatics, bitters, and tonics. Using a large evidence base, the book explains how each herbal remedy works. For instance, bitters can balance blood sugar, while aromatics can relax tense muscles. 
This book is perfect for anyone who's curious about the difference between the three main categories of herbal remedies and wants a comprehensive explanation of their workings. 
As a bonus, the book provides many uses for wild plants. Whether it's bitter dandelion, tonic chocolate, or aromatic peppermint, this book has recipes that fit a variety of goals. 
3. Iwígara
About the Author: Enrique Salmón is an ethnobiologist who belongs to the Rarámuri tribe. A core belief of the tribe is based on "iwíra," which states that all forms of life are connected. The author holds a Ph.D. in anthropology and is currently the head of the American Indian Studies Program at a major research university. 
About the Book: Iwígara highlights 80 plants that are used by North American indigenous tribes for healing. The book contains botanical illustrations that show what each plant looks like, how they're cultivated, and how they can be identified in the wild. 
Iwígara also breaks down each plant's family, growing region, traditional uses, and health benefits. Because of the deep knowledge of Native American history, the book also includes indigenous stories of how each plant is used. 
For those who are interested in the rich plant world of North America and the history of Native American tribes, this book will be part educational and part entertaining. 
4. Alchemy of Herbs: Transform Everyday Ingredients into Foods and Remedies That Heal
About the author: Rosalee de la Forêt is a registered herbalist who belongs to the American Herbalist Guild. After working as an herbal clinician for six years, she decided to become an herbal educator. She writes books, operates a website, and teaches online courses about herbalism. 
About the book: Using herbal remedies can sometimes seem complicated and expensive. Alchemy of Herbs can change this perception by transforming common kitchen ingredients into tools for healing. Thanks to this book, what was once cooking ingredients will become your go-tos for health and wellness. 
Alchemy of Herbs can help to prepare you for common health concerns — like indigestion, headache, or sleeplessness — with ingredients you may already have in your kitchen. The book offers a variety of inexpensive remedies, such as cinnamon tea to soothe your throat, cayenne pepper to relieve sore muscles, and cold brew coffee to battle free radicals. 
Besides being a simple instructional book, Alchemy of Herbs goes into detail about how each plant works and how you can match its compounds to your unique needs. Instead of relying on someone else, you'll learn how to create a personalized approach to your health and wellness. 
What Are Some Common Herbs for Healing? 
Herbal remedies are made from plants. While many pharmaceutical drugs use at least some plant products in their formulas, herbal remedies are 100% natural. 
Herbal remedies can come in various forms. They can be ground up into fine powders, brewed into herbal tonics, or formulated into creams for skin application. 
The following are just some of the most common remedies for healing, each with its own set of uses.
Açai
Aloe vera
Bitter Orange
Chamomile
Dandelion
Elderberry
Fenugreek
Flaxseed oil
Garlic
Ginger
Ginkgo biloba
Green tea
Milk thistle
Mugwort
Peppermint oil
Reishi mushroom 
Sage
Turmeric 
Valerian 
Can Herbs Really Help You Heal? 
Currently, there is a huge body of evidence to support the healing nature of plants. While some of these studies may not be as rigorous as those for pharmaceutical drugs, they still show many plants to be effective for addressing some health conditions while promoting whole-person well-being.
For example, St. John's wort has long been used by herbalists to elevate low moods. Recent studies show that this is more than the placebo effect at work: This herbal remedy can be just as effective as antidepressants in reducing symptoms associated with mild-to-moderate depression in some people. 
Another example is the use of ginkgo biloba to support brain function. Anecdotally, people swear by it to boost their memory and focus. 
In all, there are hundreds of different studies to prove the efficacy of various herbal remedies, which are published in peer-reviewed journals such as Phytomedicine, Planta Medica, and the Journal of Ethnopharmacology. 
For anyone who's skeptical about some herbal remedy, browsing through the studies published in the above journals can help to alleviate some concerns. Either way, you can be sure that many herbal remedies have been used for thousands of years and continue to be popular because they work. 
Are Herbal Remedies Safe?
Of course, we don't always know how a given plant works in the brain and body. Researchers can hypothesize that one plant compound is at play but later on discover that it's actually something else entirely. 
This makes it important to check in with your doctor before taking any supplement. Another reason is that some plants can interfere with the medication you currently take or a health condition you may already have. 
That said, herbal remedies tend to be gentle and come with few side effects when used as indicated. As such, herbal supplements can be safely used to heal. 
To help you do that, we compiled a list of our favorite books about herbs for healing. Keep reading to help you begin your healing journey today. 
Plants To Start Your Healing Journey 
At Sunwink, we believe in the healing powers of plants. In addition to producing powerful effects, plants can help support your health and wellness in many ways. 
For instance, if you're looking for a way to boost mental focus or switch out your morning coffee, then our Cacao Clarity Powder — a combination of lion's mane, reishi mushroom, and maca root — can be a great addition to your wellness routine. 
On the other hand, digestive issues can be addressed with the support of a combination of ginger, dandelion, and burdock — which you can find in our Detox Ginger Tonic. 
Whichever health and wellness goal you may have, Sunwink will be here — with delicious superfood ingredients to supercharge your health. 


Sources: 
Prevalence and Predictors of Herbal Medicine Use Among Adults in the United States | PMC
A Meta-Analysis on the Efficacy and Safety of St John's Wort Extract in Depression Therapy in Comparison With Selective Serotonin Reuptake Inhibitors in Adults | PMC
The Efficacy of Ginkgo biloba on Cognitive Function in Alzheimer Disease | JAMA
The Safety of Herbal Medicine: From Prejudice to Evidence | PMC