Seasonal Favorites: Ginger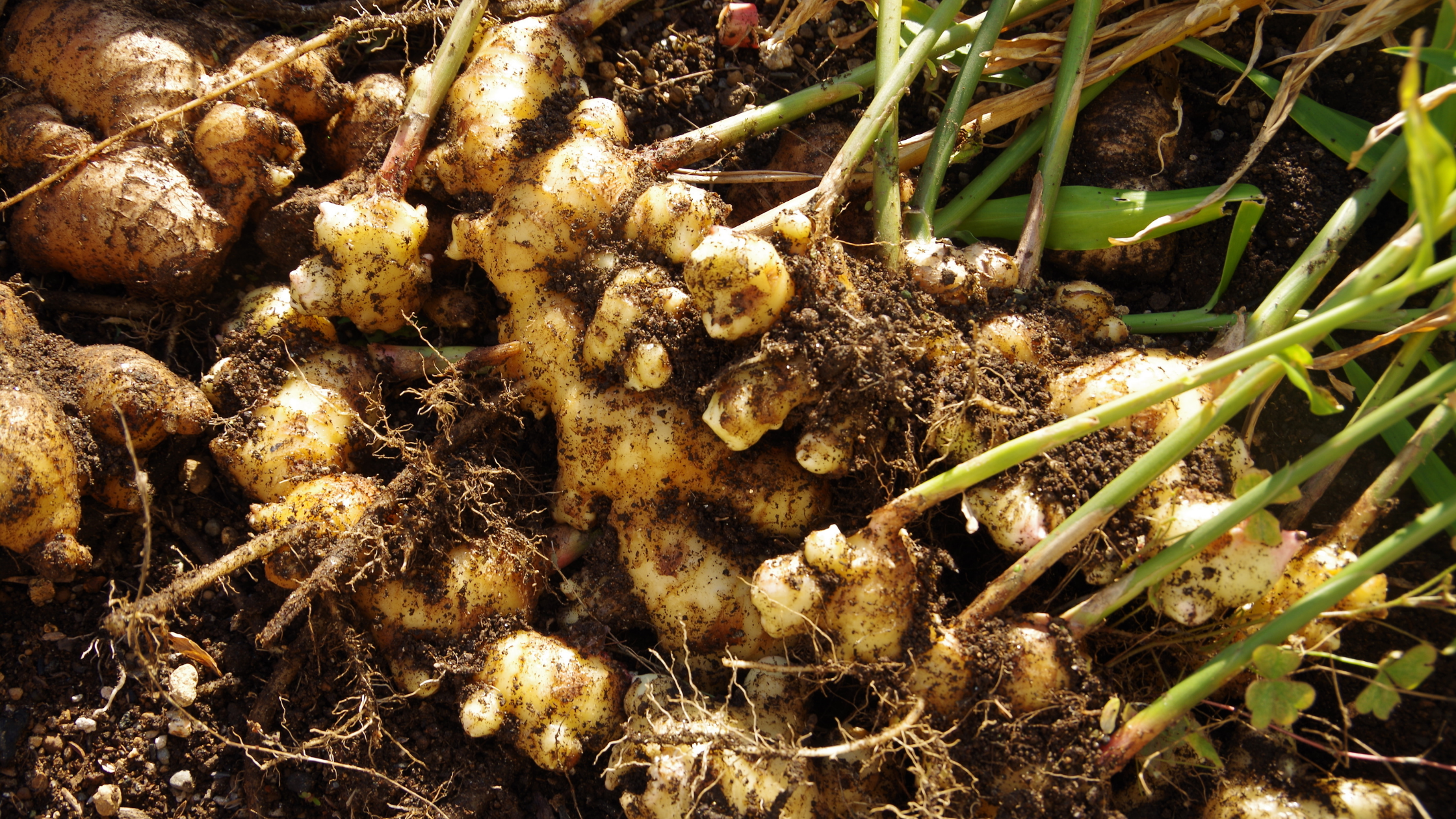 By Anna Marie Beauchemin, Clinical Herbalist & Holistic Nutritionist
Ginger is one of my favorite seasonal plants. This spicy root is a favorite in both the culinary and medicinal worlds, and also happens to be one of my favorite herbs for helping the body transition into the colder months.
Seasonal Herbalism and Root Season
One of my favorite ways to practice herbalism is by dropping into the rhythms of nature through honoring and embracing the season we're in. By using different herbs at different times of the year, we have the opportunity to bring better balance to our bodies and support our needs as they align with the ecological clock. Autumn is the time of year when roots are traditionally harvested, leading to the phrase "root season". Just like shopping at your local farmer's market, utilizing plants when they are at their peak harvest time is part of working within the realm of seasonal herbalism.
Warming Herbs 
As the weather gets colder, I start to think about bringing more warming herbs into my life, and ginger is one of my favorites to use. This zesty root has deeply warming properties, making it a welcomed addition to any herbal routine in the fall and winter months. I love to add ginger to my drinks, broths, and dishes adding a spicy kick to whatever I'm creating, and will even make a tea with freshly grated root when I feel a cold or chill coming on. Ginger's warming properties are valued by many and are a powerful ingredient for any home herbalist.
Ginger as a Medicinal 
Ginger (Zingiber Officinalis) is a widely used medicinal across the globe and can be found as a staple herb in many cultures' cuisines. Aside from the warming properties discussed above, ginger is also a powerful anti-inflammatory, diaphoretic, and carminative. Ginger is used in a variety of ways to help support the body and promote greater wellness, but two of its primary uses are with the immune and digestive systems. Dried ginger is thought to have a more deeply warming quality while taking it fresh is thought to bring out the herb's diaphoretic properties.
Interested in working more with ginger? Try adding the freshly grated root to soups, broth, and teas, or try it in Sunwink's Detox Ginger Tonic, which is delicious served warm as the temperature drops.
Note: The information in this article is for educational purposes only and is not intended to diagnose, treat, cure, or prevent any disease. Please make sure to consult with a licensed physician before adding herbal or dietary supplements into your life, especially if you are pregnant, nursing, or on medication.
A Note From Sunwink
We offer three Tonics that contain ginger root, in addition to other herbs and plants—Detox Ginger, Immunity Berry, and Turmeric Recover. All of our Tonics come with the equivalent of over 4000mg of functional superfoods and have been crafted with your digestive support in mind.