Superfoods 101: Everything You Need To Know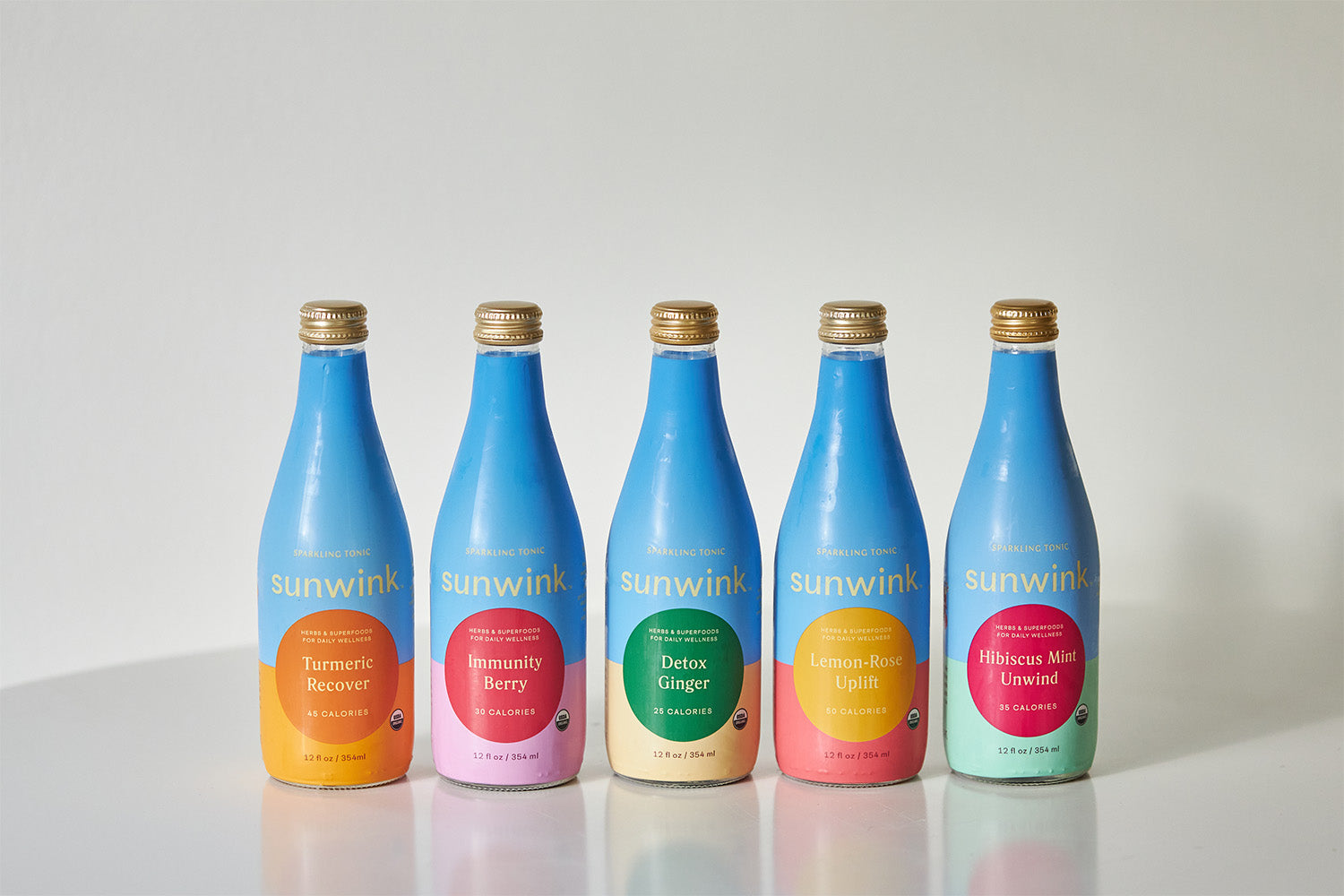 Making healthy food choices is important, but how do you know if a certain food is healthy? Thinking about your personal dietary guidelines is important so that you can be confident about what's on your plate.
Let's talk about what superfoods are and why you should make sure that they're included in your diet.
What Are Superfoods?
Superfoods are options that go beyond basic nutrition. They have added benefits and support the body's wellness.
Prioritizing a balanced diet is one of the best ways to take care of your body. Incorporating superfoods into your meals will provide you with many different health benefits. From improving your blood sugar to having anti-inflammatory effects, you may be missing out on some of the benefits of superfoods.
It's important to note that there are no regulations for companies that call their products superfoods. If a company claims to offer superfoods, then it's important to still read the ingredients and make sure that they're being transparent.
At Sunwink, we prioritize superfoods. We understand the importance of eating a balanced diet so that you can have heart-healthy options that also take care of your immune system. From eating healthy fats to antioxidants, emphasizing superfoods is a great way to get closer to your health and wellness goals.
How Can I Incorporate Superfoods Into My Diet?
Finding ways to add superfoods into your diet is important. If you're already eating a healthy diet, then you most likely have a solid superfood foundation.
When it comes to eating superfoods, it's important to find what works for you. Eating healthy meals doesn't have to be inconvenient. It's possible to make delicious, easy meals full of superfoods.
At Sunwink, we prioritize superfoods so that you can feel confident about consuming our products. We believe in only using the highest quality ingredients so that our community has access to nutritious options. When shopping through our products, you can be sure that you're looking through products made with whole foods that are nutritionist recommended.
Eating superfoods is important, but so is finding balance. Making sure that you're eating whole foods is important, as well as getting enough healthy fats, potassium, probiotics, and whole grains.
What Are Some Examples of Superfoods?
1. Legumes
Legumes have a variety of health benefits, including being high in protein and fiber. Legumes are also low in calories, making them a great option if you're watching your figure and thinking about weight loss. Finding creative ways to add legumes into your diet is an excellent way to take charge of your health and ensure that your body gets the nutrients it needs.
2. Blueberries
Adding blueberries to a parfait is delicious, but did you know it can also provide multiple health benefits?
Blueberries are a great option if you want to reduce your cholesterol and lessen the effects of aging. They're full of vitamins and are a great option for hydration. You'll find blueberries in our Immunity Berry Sparkling Superfood Tonic alongside Goji Berry, Elderberry, and Ginger.
3. Leafy Greens
It's no secret that leafy greens are good for you. Whether you like adding your greens to your morning smoothie or enjoy them as a salad, it's important to ensure you're getting enough greens.
Swiss chard is a great option that many people overlook. It's an important source of vitamins (especially vitamin K) and a great way to ensure you're getting enough nutrients. Our Detox Greens Superfood Powder contains Celery, Dandelion, and Spirulina to help your body detox and debloat.
4. Chia Seeds
If you want to add some extra fiber to your diet, look no further than chia seeds. Chia seeds can also benefit type 2 diabetics and those looking to increase their weight loss. 
Adding chia seeds to a glass of water is a great way to prioritize hydration and care for your internal organs.
5. Green Tea
Green tea is delicious, but it is also recommended by nutritionists. Green tea is a great source of caffeine. If you're looking for a healthy energy boost in the morning, green tea could be the right choice.
6. Quinoa 
Quinoa has a high nutritional value. It's high in magnesium, fiber, and folate. If you're trying to stay away from consuming animal products, then quinoa can be a great way to get in some protein. 
Consider adding some quinoa to your salad or bring some along to your next picnic. Quinoa is a convenient and easy option, so it's great for a snack when you're busy. It's also a great addition to soups!
7. Beets
While beets may not be the most common vegetable, they're an important superfood and a good source of vitamins. Adding beets to your salad is a great way to get nutrients and shake up your salad ingredients.
8. Cranberries
If eating a healthy diet is important to you, cranberries can be a great addition. Whether you prefer fresh or dried cranberries, they're a great heart-healthy option, especially if you're trying to reduce your calorie intake.
9. Pomegranate
Who doesn't want some antioxidants? Pomegranates are a great way to tackle the effects of aging and make sure that you're protecting your cells. If you're not able to find fresh pomegranates or they're not in season, then consider finding a juiced option.
10. Turmeric
If you're concerned about taking care of your immune system, start with turmeric. The high amount of antioxidants is a great way to boost your wellness and ensure your bodily systems are functioning properly. 
One of the great things about turmeric is that it can easily be added to many different recipes. Some people enjoy adding it to their drinks, while others will use it to flavor their favorite meals. We use turmeric in our Turmeric Recover Sparkling Superfood Tonic along with Rosemary and Ginger for the ultimate soothing, digestive support, and circulatory benefits.
11. Sweet Potatoes
Healthy eating is often about reducing added sugar. If you have that goal, but you're still looking for something sweet, consider sweet potatoes. They're a great option for fiber and can make a delicious dessert if prepared properly. Eating healthy is important, and so is being creative with what's on your plate.
Sweet potatoes are a great option, especially if you're concerned about your blood sugar. Don't wait to start taking advantage of the many different health benefits of sweet potatoes.
12. Ashwagandha
Many people aren't familiar with ashwagandha, but it's a great nutrient source. Our Hibiscus Mint Unwind Sparkling Superfood Tonic is a great option if you want to add some ashwagandha into your diet. Next time you're thinking about meal planning, consider adding some ashwagandha to your food routine.
13. Cocoa or Cacao
Many of us consume cocoa or cacao regularly, but did you know that it's actually a superfood? Cocoa and cacao are both a great way to get micronutrients and vitamins. One of the reasons why nutritionists recommend dark chocolate is because it's high in cacao and also low in fat.
If you're looking for a new way to enjoy cacao, then consider our Cacao Clarity Superfood Powder. This powder is a great source of energy, so consider skipping your morning cup of coffee and opting for a healthier option. We love this powder because of the wide variety of micronutrients it has.
Try Superfoods With Sunwink
Superfoods are one of the best ways to take care of your body. If you're eating clean and getting enough exercise, then you can be confident that you're prioritizing your wellness.
At Sunwink, we're proud to provide our community with multiple different superfood options. We personally use our products, because we know that they're made with quality ingredients. Taking time to think about your food is important. What you put into your body matters, so spend some time considering what food options should be on your plate.
If you're looking to increase a specific area of your wellness, then consider seeing if there are any superfoods that could help you do so. Speaking with your doctor or a dietician about your meals is a great way to learn more about ways you could improve and fuel your body even better.
Sources:
Healthy food trends - beans and legumes | MedlinePlus Medical Encyclopedia
Chia Seeds | The Nutrition Source
Quinoa | The Nutrition Source | Harvard T.H. Chan School of Public Health