What Are the Best Holiday Drinks for Sober Folks?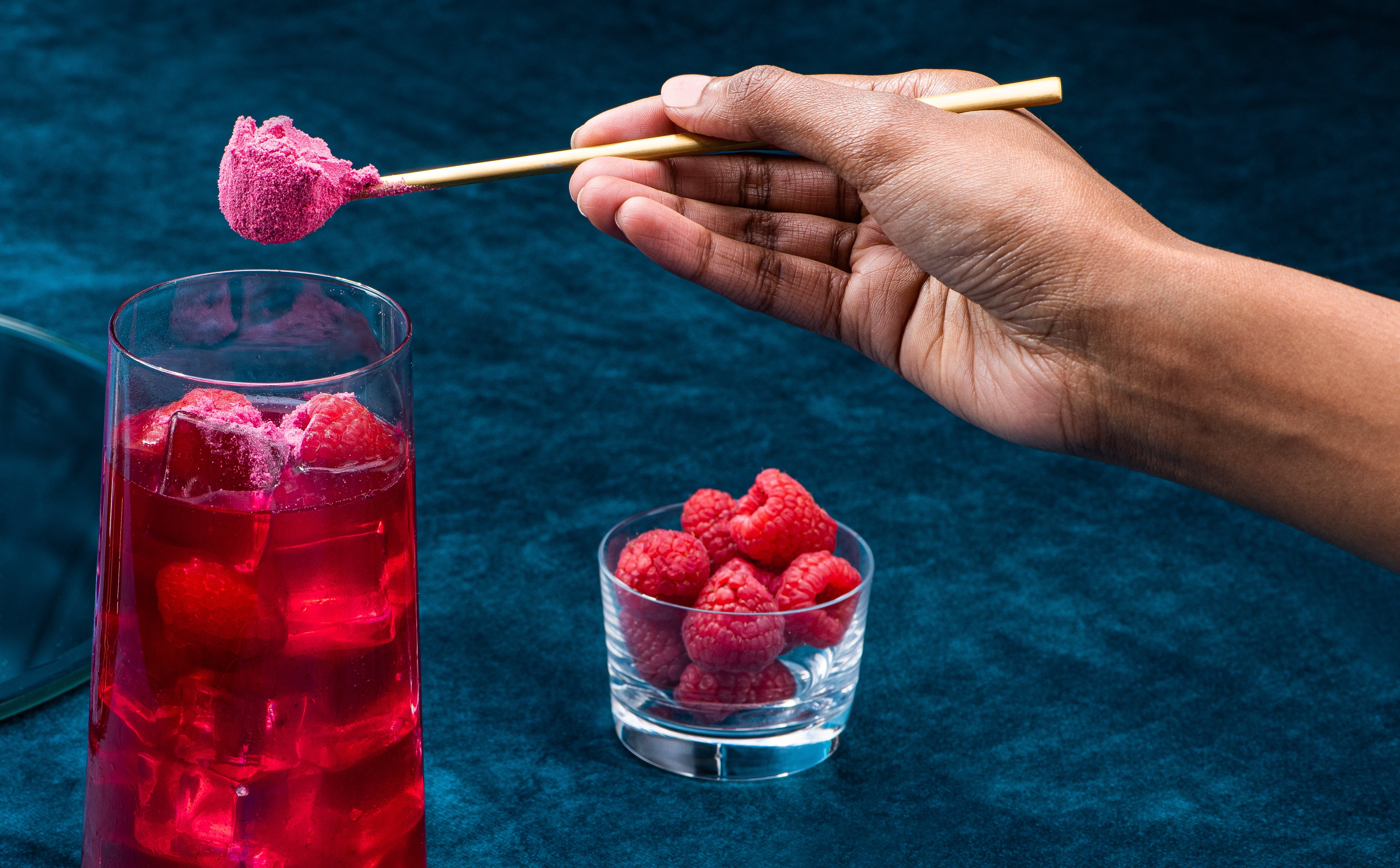 More people than ever are choosing to ditch the highly-inflammatory alcohol in favor of non-alcoholic holiday and Christmas cocktails (or, should we say, mocktails). And we're all here for that. 
Need some ideas for what to drink this holiday season? Look no further than this guide from Sunwink, in which we cover 11 non-alcoholic drink recipes.
1. Notes of Autumn 
If you're looking for a cocktail that screams autumn, look no further than this recipe. Made with fresh citrus, spicy ginger, and warm cinnamon, this is the perfect cocktail to enjoy against the background of colorful fall foliage. 
Ingredients: 
Instructions:
Combine the jam, lime juice, and ginger ale in a glass and mix thoroughly
Add ice
Top off with Digestion Lemon Sparkling Superfood Tonic
Garnish with a cinnamon stick
2. Berry Red Christmas Punch 
For a stunningly-colored holiday cocktail, this punch recipe combines bright red cranberries with warm spices. Serving it in a communal-style punch bowl can bring back those old-school party vibes and is sure to be a crowd-pleaser.
Ingredients:
25 oz cranberry juice
25 oz pomegranate juice
2 sliced oranges
½ cup cranberries 
1/4 tsp cinnamon
Rosemary sprigs (for garnish) 
Instructions:
Combine cranberry juice and ginger ale in a punch bowl
Add sliced oranges, fresh cranberries, and cinnamon, stirring lightly 
Add ice just before serving
Garnish with rosemary 
3. Adaptogenic Mudslide 
What's more delicious than a blended chocolate drink for your holiday or Christmas party? One made with calming adaptogens! 
Our Cacao Clarity Superfood Powder is made with a blend of Maca, Reishi, and Lion's Mane — which are known for promoting overall wellness. While you can totally mix it with some water or add it to your coffee, blending it with your favorite nut milk can make for a delicious holiday drink — and a healthful alternative to sugar-filled hot chocolate.
Ingredients: 
1 scoop Cacao Clarity Superfood Powder
1 cup of ice
1 cup milk of choice (we recommend macadamia nut milk)
Sweetener to taste
Coconut whipped cream (optional) 
Peppermint extract (optional)
Candy canes (for garnish)
Instructions:
Blend everything but the whipped cream in a high-speed blender
Pour into a cup
Add a few drops of peppermint extract for a minty twist (optional)
Top off with whipped cream and crushed candy canes
4. Greens Glow
If you're saying no to alcohol for health reasons, then you can step your wellness game up even more by incorporating some greens into your drinks. 
Unlike traditional green smoothies, this recipe is made with greens plus yummy fruits to make this cocktail delicious. A little bit of jalapeño pepper gives it a nice kick to make this feel like a true cocktail experience. Drinking it right after a heavy holiday meal may even help promote healthy digestion. 
Ingredients:
1 scoop Detox Greens Superfood Powder
3 oz pineapple juice
1 oz apple juice
½ oz lemon juice
Sweetener to taste 
Splash of ginger ale (optional for fizz)
Fresh pineapple slice (for garnish)
Instructions:
Mix all ingredients in a shaker over ice
Shake hard and strain into a tall glass with ice 
Garnish with a slice of pineapple 
5. Very Berry Bubbly Bramble 
Thanks to their rich color, berries are an excellent source of antioxidants. And the darker they are, the better. To reap the full benefits of these superfoods, we recommend consuming a medley of different berry types — which is exactly what this recipe will help you do.
Ingredients:
Instructions: 
6. Warm Paloma 
Grapefruit is a classic summer ingredient, but combining it with ginger, honey, and cinnamon lends it a warmer tone that's perfect for the holidays. 
Ingredients:
2 oz grapefruit juice
½ oz honey
¾ oz lemon juice
Dash of cinnamon
Instructions: 
Combine grapefruit juice, honey, lemon, and cinnamon in a tall glass and stir well
Fill glass with ice
Top off with Detox Ginger Sparkling Superfood Tonic
7. Citrus Cooler
A wine cooler is the ultimate cocktail hour drink. But if you're staying away from alcohol, then our Lemon-Rose Uplift Wellness Sparkling Superfood Tonic can make for a delicious alternative. As for the best part? It requires virtually zero prep.
Ingredients: 
Splash of orange juice
Ice
Instructions: 
Combine our Superfood Tonic with ice in a tall wine glass
Add a splash of orange juice
8. Citrus Soda
Many cocktails make use of citrus fruits, which are powerful appetite stimulators. In this spirit, drinking a citrusy beverage before a holiday meal can make for a great appetizer. Adding vanilla to the recipe can make for a decadent treat reminiscent of an orange creamsicle. 
Ingredients: 
3 oz grapefruit juice
3 oz orange soda
½ oz vanilla syrup
A few pieces of lime
Instructions:
Muddle lime in a tall glass
Fill the glass with ice
Add the remaining ingredients and stir
9. Hot Toddy
The delicious combination of warm spices and fresh citrus fruit in a hot toddy is sure to please. Oh, and let's not forget that this drink is served hot, making it the perfect way to warm up on a chilly evening.
Ingredients: 
Instructions:
Dissolve the lemon, Digestion Lemonade Superfood Powder, and honey in a cup of hot water
Add the cinnamon stick and serve immediately while the drink is still hot 
10. Green Grape Juice
We're taking purple grape juice to a whole new level by making it from fresh green grapes and topping it off with non-alcoholic sparkling wine. Not only does this mocktail taste delicious, but it'll make you feel nostalgic for a classic childhood drink.
Ingredients: 
Handful fresh green grapes
½ oz fresh lemon juice
½ oz simple syrup
5 oz non-alcoholic sparkling wine or sparkling apple cider
Instructions:
Combine the grapes, lemon juice, and simple syrup in a tumbler
Muddle everything for about 10 seconds
Strain into a cocktail glass
Top off evenly with the sparkling cider and Lemon-Rose Uplift Sparkling Superfood Tonic
11. White Christmas Cacao Espresso "Martini"
We're definitely not asking you to skip dessert. But with this delicious mocktail, you just might. 
Shaking it with ice and straining it into a martini glass will ensure that your drink doesn't get diluted — so you can focus on the yummy flavor of freshly-brewed espresso. 
Ingredients:
2 oz freshly-brewed espresso
½ oz simple syrup
1 oz heavy cream 
Dash of pure vanilla extract 
1 serving Cacao Clarity Superfood Powder
3 espresso beans (to garnish)
Shredded coconut (to garnish)
Shaved white chocolate (to garnish)
Instructions: 
Combine all ingredients in a shaker with ice
Shake vigorously for about 10 seconds
Strain into a chilled martini glass
Carefully place the three espresso beans into the glass as a garnish 
Top with shredded coconut and shaved white chocolate
Your Most Delicious Holidays Yet 
Cocktails are a mainstay of many holiday parties. But with so many people catching on to alcohol's negative side effects, we can't blame you for wanting to celebrate sans booze this year. 
Fortunately, there are more than enough mocktails for you to please everyone at your next gathering. Whether you plan to whip up a richly-hued fruit punch, muddle up a berry sparkler, or shake up the perfect espresso "martini," you're sure to find something for everyone. 
And if you want to make things as simple as possible — without sacrificing any of the taste — then we've got your back, too. Our delicious Sparkling Superfood Tonics and Superfood Powders are guaranteed to be a hit at your next holiday gathering. Oh, and they'll make you feel amazing, too!
Sources:
Alcohol and Gut-Derived Inflammation | PMC
A Critical Review on Health Promoting Benefits of Edible Mushrooms through Gut Microbiota | PMC
Berry Phenolic Antioxidants – Implications for Human Health? | PMC